Women's Rights: Saudi Women Seek End To Guardianship System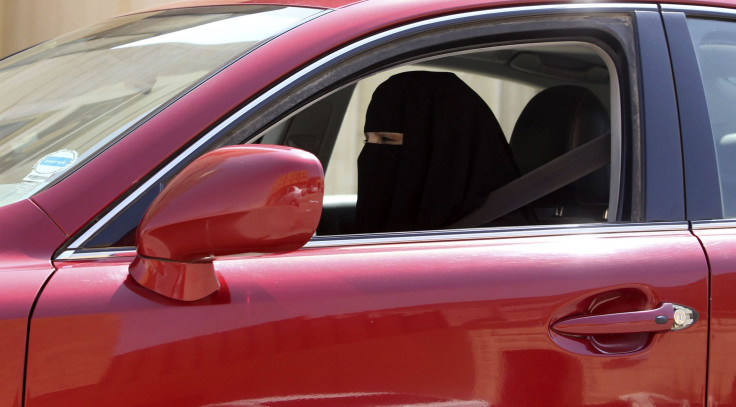 Saudi women are asking King Salman to eliminate the male guardianship system, saying they want to be treated as adults.
The women sent an open letter to King Salman and started a Twitter campaign — #FreeThem, #StopEnslavingSaudiWomen, #IAmMyOwnGuardian and #TogetherToEndMaleGuardianship — that has gone viral, Human Rights Watch reported Saturday.
The Wall Street Journal said Saudis sent telegrams to the king Sunday, pressing the issue. Activists estimated hundreds of messages were sent by evening.
The letter said the guardianship system "imposes physical and emotional burdens" on women and notes men of the same age are not subject to the same restrictions. It said women should have the ability to move around freely both inside and outside the kingdom.
Sheik Abdulaziz al-Sheik, however, rejected the women's request, saying the guardianship system never will be abolished, calling the Twitter campaign "a crime against Islam" and a threat to Saudi society, Middle East Eye reported.
"This is an evil call that goes against the Sharia and the instructions of the prophet," he said.
The Journal reported, however, Sheik Abdullah al-Manea, a member of the Council of Senior Scholars, the top Saudi religious body, said Islam does not require a woman to have a male guardian until she marries.
Women are treated as legal minors based on a Quranic interpretation saying men should protect and care for their women.
In Saudi Arabia, the father is considered the default guardian until a woman is married and then the husband takes over. In some cases, a son can become his mother's guardian.
The result is women need permission to make most decisions, including about medical treatment and where to live.
Though Saudi Arabia's U.N. representatives have pledged to the U.N. Human Rights Commission the system would be dismantled, nothing has been done.
"The message is: women have to be full citizens, like men," Aziza al-Yousef, a retired professor of computer science at Riyadh's King Saud University, told the Journal. "I am very hopeful."
© Copyright IBTimes 2023. All rights reserved.
FOLLOW MORE IBT NEWS ON THE BELOW CHANNELS