Yemen Crisis Surpasses 150 Days And 4,500 Victims; Even Humanitarian Aid Groups Are Targeted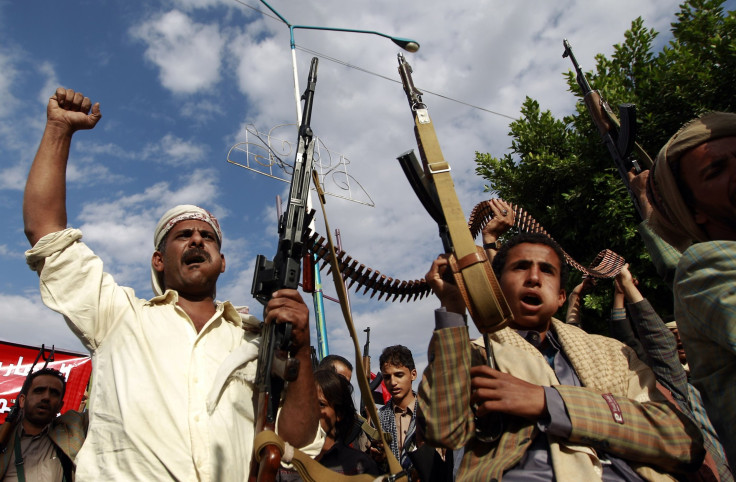 More than 150 days have passed and nearly 4,500 lives have been lost since Saudi Arabia began an air campaign in Yemen targeting the country's Houthi rebel group. As hospitals and rescue teams in the field were increasingly targeted, it has become too dangerous for medical aid organizations to provide help for civilians.
The International Committee of the Red Cross (ICRC) and Doctors Without Borders (MSF) are two of the last remaining humanitarian aid groups in the country, but on Tuesday the ICRC announced it would suspend operations in the second city of Aden, the former stronghold of Saudi-allied exiled President Abed Rabbo Mansour Hadi.
"Yemen after five months looks like Syria after five years," ICRC head Peter Maurer told the Associated Press last week.
The ICRC has been active in Aden since 2010 and made the decision to leave after gunmen attacked its headquarters there Monday, holding staff members at gunpoint while they ransacked the offices. The attackers stole money, vehicles and ICRC equipment, according to Reuters.
"This is not the first time that we have had a security incident in Aden," the ICRC's head of subdelegation in the city, Samer Jarjouhi, said in a statement. "There have been at least 10 such incidents recently. This is not acceptable and we have relocated staff until the situation improves."
Aden has been one of the hardest hit areas of Yemen since fighting between the Houthis and Saudi Arabia began in March. Last month, Saudi forces claimed they seized the city and on Tuesday, roughly 50 Saudi forces arrived in Aden to support Yemeni law enforcement, according to Reuters.
MSF has had to pull out of other areas in the country because "it is impossible to insert a team into this situation because the level of fighting is just too high," Pablo Marco, Doctors Without Borders' Yemen operations manager, said recently.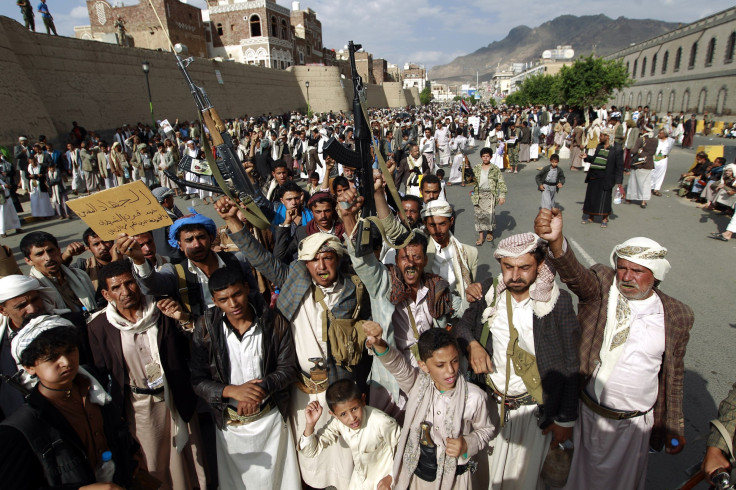 Last week, the United Nations' humanitarian coordinator, Johannes Van Der Klaauw, said Yemen had become "a humanitarian catastrophe." And it is one that is likely to get worse as the Houthis and Saudi-backed forces fight for the capital, Sanaa, and civilians are left without medical aid.
On Monday, thousands of Yemenis took to the streets of Sanaa to protest the Saudi air campaign. Many demonstrators held weapons and declared support for the Houthis.
"The capital is like a ticking bomb," analyst Mohammed al-Samei told the Middle East Eye from Sanaa. "It is packed with army barracks, weapon depots in the mountains and it is heavily populated."
Saudi Arabia's 10-country coalition is targeting Iranian-allied Shiite Houthi rebels in Yemen. The Houthis seized Sanaa last year and forced Western-backed President Hadi to resign. Hadi fled to Saudi Arabia just hours before the air campaign began.
Of the roughly 4,500 people killed in Yemen, nearly 2,000 of them were civilians, 400 of which were children. That is an average of eight children killed or injured every day, according to UNICEF.
© Copyright IBTimes 2023. All rights reserved.
FOLLOW MORE IBT NEWS ON THE BELOW CHANNELS