Youth Poverty 2014: Baltimore Teens Worse Off Than Children In Nigeria?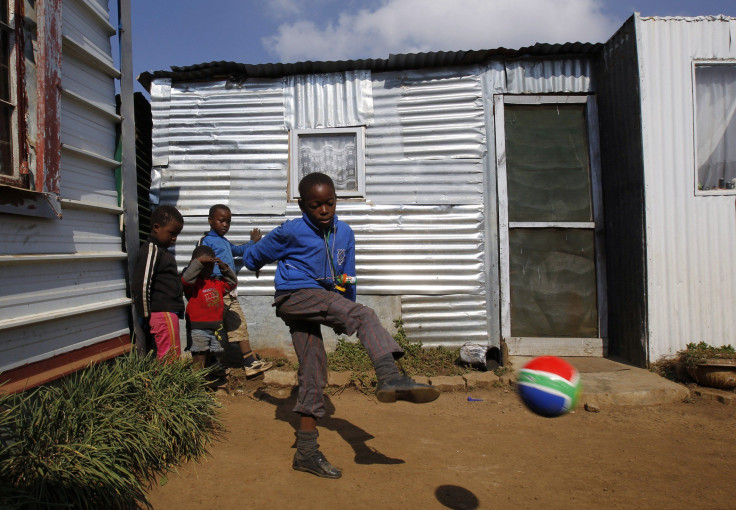 A study by Johns Hopkins Bloomberg School of Public Health found impoverished youths in five major cities, including one in the U.S., face similar challenges and those without sufficient support from friends and family fare the worst. Despite having the 19th highest GDP in the country, youths in the most troubled neighborhoods of Baltimore reported some of the worst conditions among youths in the five cities.
Researchers interviewed 2,400 15 to 19 year olds in Baltimore, Johannesburg, New Delhi, Shanghai and Ibadan, Nigeria, for the Well-Being of Adolescents in Vulnerable Environments study. Interviewees in Baltimore and Johannesburg reported feeling the worst about their situations while Ibadan youths reported feeling generally optimistic about theirs, even though Baltimore and Johannesburg have significantly higher gross domestic products. Baltimore has a GDP twice that of Johannesburg, but youths in both cities reported similarly unsafe and unfavorable conditions.
Insufficient access to social capital, or the various methods of support in their communities, was a common thread among the 2,400 youths surveyed even though the culture in each city is drastically different. The study linked access to social capital with the overall health of the youths surveyed.
"Across the sites, direct measures of social capital are associated with good health," the report said. "Adolescents with more access to social support report better mental health scores."
The study found many of the youths surveyed reported living in single-parent households whether that was because of incarceration, AIDS or a myriad other reasons, but in all cases it limited access to social capital.
"The surprisingly similar levels of social capital across sites underscores how the structural constraints of urban poverty and exclusion from the mainstream global economy can have a similar impact on the social resources that young people depend on as sources of resilience across a diverse set of vulnerable environments," it read.
Substance abuse was high among two thirds of all youths surveyed. Marijuana was the most common substance used by Baltimore youths with about 55 percent saying they smoked regularly. Alcohol was most common among youths in Ibadan, Johannesburg and Shanghai. Inhalant use was highest in New Delhi (15 percent) while cigarette-smoking was highest amongst youths in Johannesburg.
Sexual health issues were highly varied. Baltimore and Johannesburg youths reported the most unhealthy trends. A staggering 50 percent of young females in Baltimore reported a pregnancy, which researchers associated with more time out of school, more violence in the community and respondents' "perception of a poor physical environment."
Young people in New Delhi, Shanghai and Ibadan, meanwhile, reported low heterosexual activity, but researchers said "it is not clear whether the low levels of reported sexual experience reflect underreporting of a highly stigmatized behavior, the lack of married youth recruited into the sample, or other factors."
Around one in 10 young women in Baltimore, Ibadan and Johannesburg reported "nonpartner sexual violence."
For a visual readout of what youths reported regarding their physical environment, "social cohesion," and community violence, see Vocativ's report on the study. For a summary introduction to the study, see the authors' report in the Journal of Adolescent Health.
© Copyright IBTimes 2023. All rights reserved.