Ashya King Search: Police Believe Family Now in Spain
UPDATE, 9:45 P.M. EDT: The Daily Telegraph reports Ashya King and his family have checked into Hostel Esperanza in Benajarafe, Spain. The child's father released a video explaining he and his wife had sought out a specialist in Malaga to treat their son with proton beam therapy, a procedure unavailable in the U.K.
Original post
Hampshire police say they now have "positive information" that Ashya King, the 5-year-old boy with a brain tumor who was taken by his parents from a Southampton hospital, may already be in Spain.
"Please don't judge, they are a very sweet loving family"

- Friend of the King family
Ashya was receiving treatment at Southampton General Hospital when his parents took him at 2 p.m. Thursday, traveling to Cherbourg by ferry from Portsmouth. French media asked the public to look out for a grey Hyundai I800 Style CRDI, with registration KP60 HWK. Ashya's parents have connections in the Marbella area and it is thought they may already be in southern Spain. UK police are now working with their Spanish counterparts in a bid to trace the family's whereabouts.
Both Ashya's parents are Jehovah's Witnesses, but it is not thought that this played a part in the decision to remove the boy from the hospital. Jehovah's Witnesses usually refuse blood transfusions, due to their interpretation of the bible, but other medical treatments are allowed.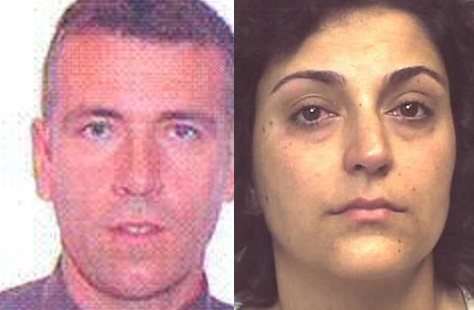 Police think Ashya' parents Brett and Naghemeh King have taken the boy to Spain.
(Hampshire Constabulary)
One post on Hampshire Constabulary Facebook Page said: "This is my mother's friend, she has run away in desperation because they cannot accept that there is nothing that can be done for their son and want to look for help abroad. Please don't judge, they are a very sweet loving family and I can only believe they are doing this because they want to help their son."
Police say although Ashya's parents have not broken the law they should seek medical help immediately.
"The need to find Ashya is now desperate," Hampshire assistant chief constable Chris Shead said. "It is really important that we find him and ensure he receives medical attention at the earliest opportunity. We still don't know whether the King family has any spare batteries for the machine which administers food, the knowledge, or any way of recharging the battery. Without properly administered food, Ashya's situation is very serious."
Two years ago Brighton-based mother Sally Roberts went missing with her son Neon for four days so he wouldn't undergo radiotherapy for a brain tumor. Roberts wanted to explore alternative treatments but a judge refused her request and the son had radiotherapy against her wishes.