10 Best Wine Coolers Under $250 On Amazon
This article uses affiliate links, which means if you purchase products through these links, we may earn a commission. Click here to see our
T&C
. For licensing please click
here
.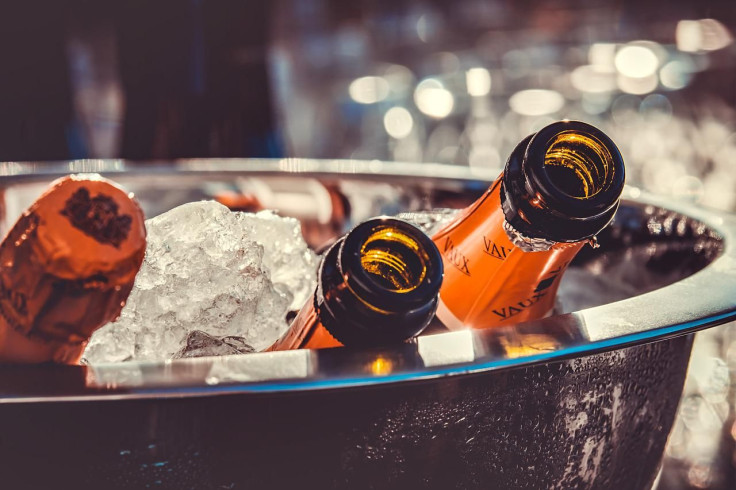 Wine enthusiasts know that a normal refrigerator is not enough to maintain the best quality of their wine for a longer period as it requires different temperatures and limited space.
If you're just starting out with your wine collection or looking for an efficient and convenient storage space for your precious collection, you should invest in a wine cooler.
A wine cooler is specifically designed to serve as long-term storage for wine bottles. It has the ideal temperature range that will keep your wines chilled without losing its flavor and aroma. This is one of the most important ways to store your wines correctly that would make it last longer and always taste good when served. It comes in different compact sizes that can easily fit any space.
If you still have doubts, then you should check out the 10 best wine coolers on Amazon that will definitely convince you to get one.
10 Best Wine Coolers Under $250 On Amazon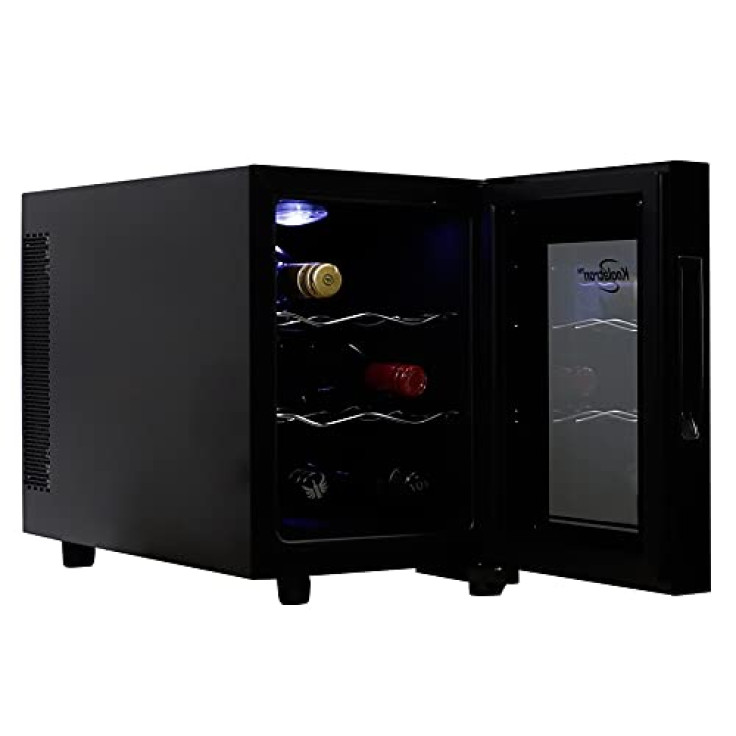 (photo from amazon.com)
Priced at only $98 dollars, you get a luxurious wine cooler with the best features. The Koolatron Urban Series (6 Bottle) has a digital display where you can adjust the temperature, an LED light interior, a UV-protected mirrored door that protects your wine from harmful rays from the sun and eco-friendly thermoelectric technology. The device can hold up to six bottles of wine.
(photo from amazon.com)
If you're living in a condominium unit or an apartment with a small kitchen space, then the Koblenz is the perfect wine cooler for you. It has a slim and compact size that can fit any corner of the room. Its maximum capacity is four 750 ML of wine bottles.
(photo from amazon.com)
The Wine Enthusiast cooler is ideal for those with a small wine collection. It has metal racks that can hold at least six bottles of wine and has a see-through door so you can easily see and read its labels. Despite its size, it's durable enough to last longer than other small-sized coolers. If given a defective product, it has a one-year warranty that covers parts and labor.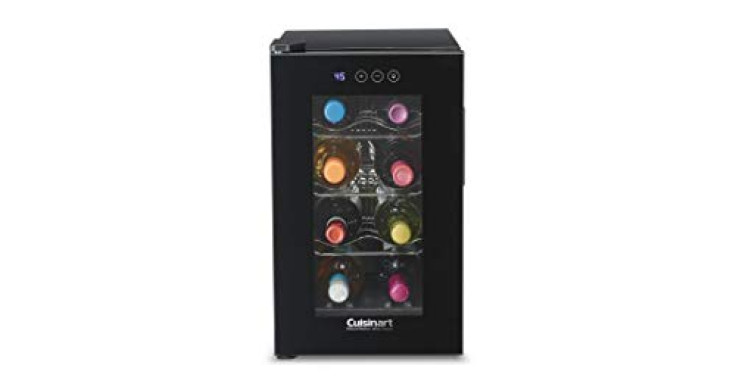 (photo from amazon.com)
Cuisinart CWC has a sleek black design that suits any home interior may it be modern, industrial or rustic. It's easy-to-use device and convenient with a thermoelectric system which makes less noise and can help save energy. This can store eight bottles of different types of wines such as red, white and champagne. The temperature range of the device varies from 39 to 68 degrees Fahrenheit.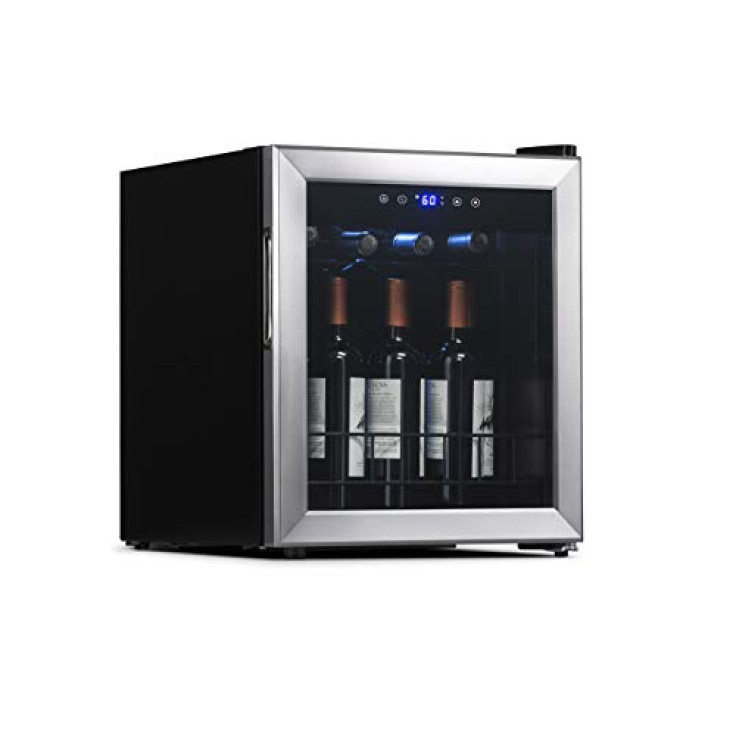 (photo from amazon.com)
For perfect, delectable and aromatic wine every time you open a bottle, the NewAir Compact Wine Cooler guarantees to keep your wine at the best serving temperature, until you're ready to open the bottle and serve it to your guests at a party or if you just want to take a sip after a stressful day at work. It has illuminating lights that are non-heating, hence, it won't affect the quality of your wine even if stored for a longer period.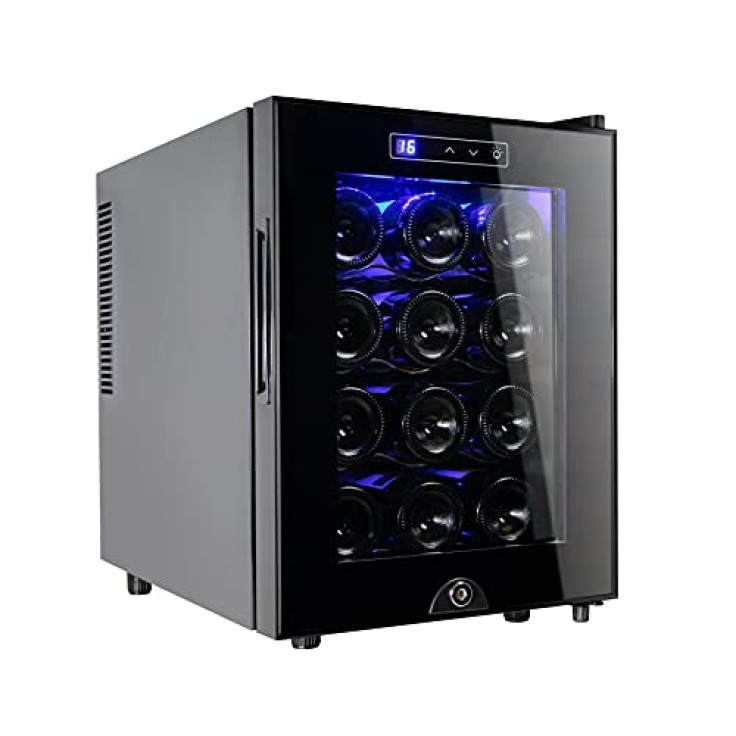 (photo from amazon.com)
One of the best features of this 12-bottle wine cooler is that it comes with a lock, which can keep your children or other guests from touching your precious collection without you knowing. It also has a UV-resistant door and touchscreen controls. Note that the temperature range of the device is only 54 to 64 degrees Fahrenheit, so only store wines that have a suggested temperature that falls under that range.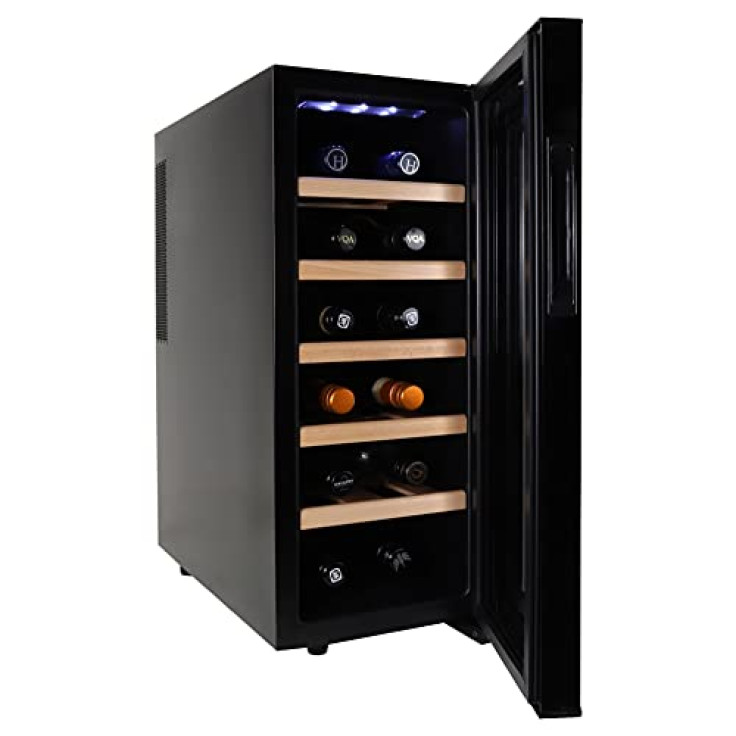 (photo from amazon.com)
The Koolatron Deluxe has a unique sliding storage display that's made from premium beechwood. This ensures that you can easily access the wine, without going over the other bottles. The device is freestanding, hence, it's easy to install and small enough to fit any space with a power outlet. It's reliable, eco-friendly cooling system ranges from 46 to 66 degrees Fahrenheit which will always keep your wine at the right temperature without losing its quality.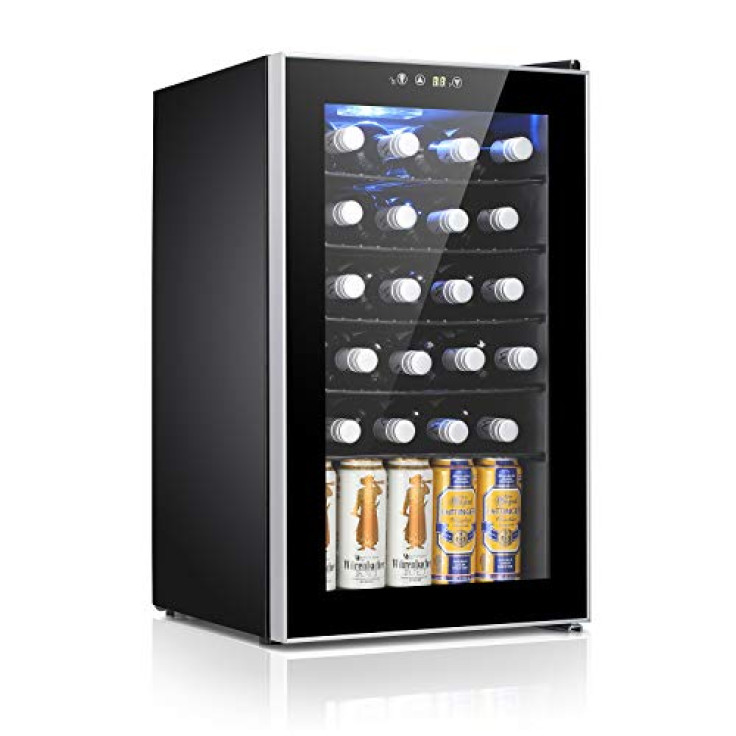 (photo from amazon.com)
If you're looking for a cooler that can also hold other party drinks such as soda, beer and juices, then the Antarctic Star cooler might just be the one you need. This is perfect for any home event or gathering as it's big enough to hold at least 24 bottles of different drinks. It is noise-free and has no vibrations. It also has an adjustable level, glass door and movable shelves.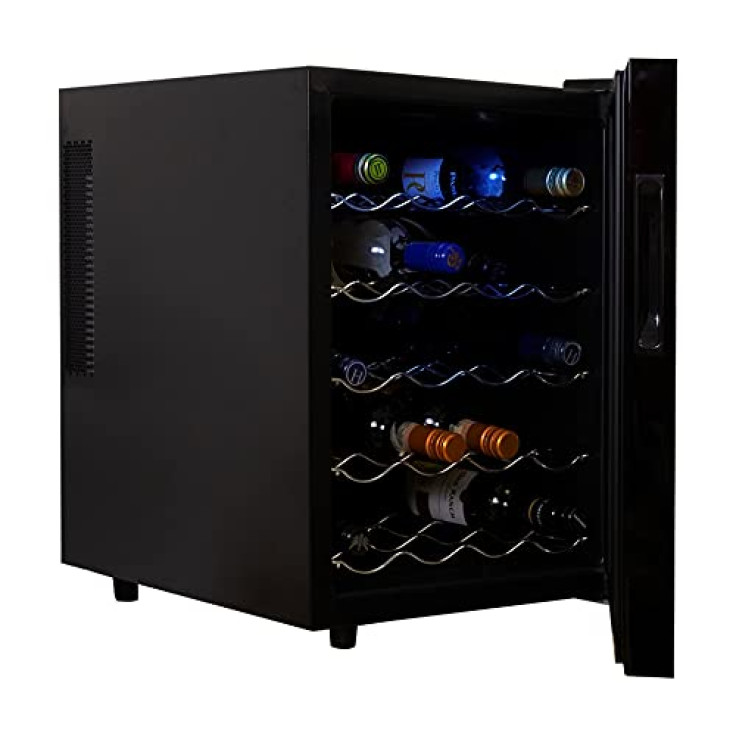 (photo from amazon.com)
Koolatron is known for releasing quality wine coolers that cater to your different needs, especially if you're looking for one with the perfect size, the ideal capacity and best features. This Koolatron Urban Series has the same essential features such as the digital temperature and touchscreen control, UV-protective door and compact size. However, it has a bigger capacity that can store up to 20 bottles of wine. If you're a fan of the brand and want to upgrade to a bigger wine cooler, then this is definitely worth a try.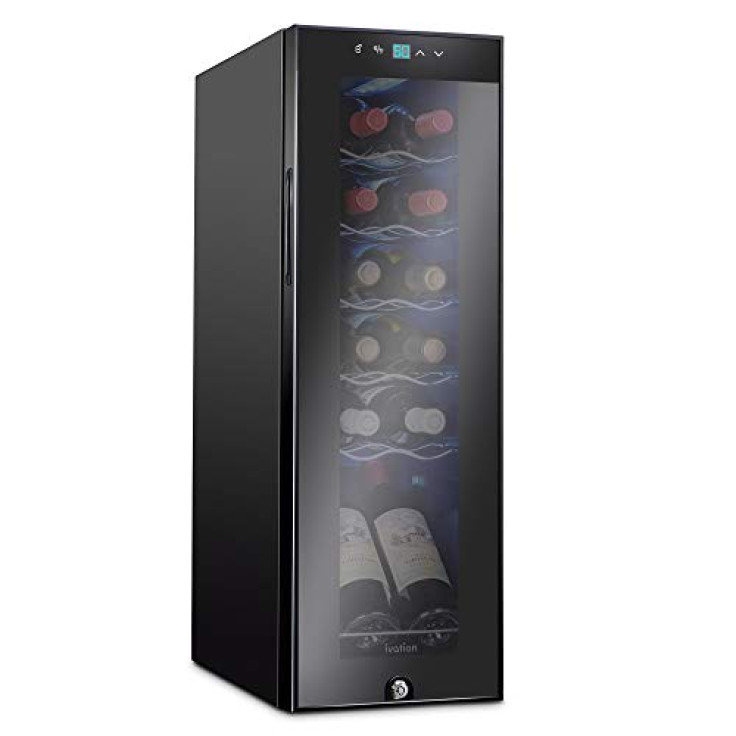 (photo from amazon.com)
The Ivation wine cooler almost hits the $250 mark but it has one of the most reviews and is a highly-rated product. The device does not disappoint as it does have the ideal size, capacity and temperature range for both senior and new wine collectors. It has a slim and compact size which can easily fit small corners, a temperature stability feature and a built-in fan that keeps your wine at its best quality, a double-panned UV resistant door and removable racks for easier access and cleaning.
FOLLOW MORE IBT NEWS ON THE BELOW CHANNELS