Working out has almost become a requirement just for us to keep sane. Worry not my friend, because this pandemic won't last forever. But while you're stuck at home, make every minute of your workout routine more enjoyable and motivating by using these next-gen workout accessories!
We've gathered the best accessories you'll absolutely love and to make things sweeter, they are so portable you can bring it with you once gyms start to reopen!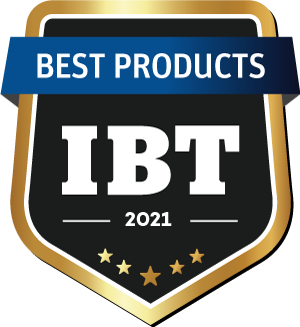 1. 1MORE Wireless Headphones
Get exclusive deals on all your favorite workout gadgets at 1MORE Photo: usa.1more.com
Who doesn't listen to music when they work out these days? Certainly not us. We all love to groove and bust out a few moves when we work out. It just comes naturally with the adrenaline high that working out brings. Music distracts us from pain and fatigue, boosts our endurance, elevates our mood, reduces perceived effort and may even promote metabolic efficiency.
Wireless earbuds and headphones have fundamentally changed the way we consume our media when we work out. It doesn't really need to be just music either. You could be listening to an audiobook, a few videos, your favorite streamer, or just random ambient sounds like rainfall when you work out.
Nothing beats a good set of wireless earbuds like this beautiful pair of Noise Cancelling Wireless Earbuds from 1MORE. they're THX Certified so you know they're going to sound phenomenal.
Take your workout anywhere with these true wireless earbuds. Photo: usa.1more.com
The Active Noise Cancelling feature is top-notch. So if you're one of those people that like to drown everything out when they work out, then this pair of earbuds won't disappoint. The finishing touches like the 15-minute fast charging and the intuitive button control only add to the quality of the earbuds.
Be sure to check their products because if you order now, you'll also get a 10% discount plus an additional 2-month free membership subscription to their TIDAL Hifi music streaming service which is an additional $40 value. Sweet!
2. LARQ Bottle
This self-cleaning water bottle by LARQ is the world's first self-cleaning water bottle. LARQ's tagline refers to this bottle as a "Jetson-worthy update" and we think that's pretty accurate.
The LARQ bottle is the world's first self-cleaning water bottle. Photo: livelarq.com
It uses a nifty UV-C disinfection system that intelligently activates every two hours so bacteria and other nasty elements don't have a chance to build up and stink up your water bottle. It's perfect for the gym-goer who likes to keep everything clean. Say goodbye to disposable and plastic water bottles and say hello to this eco-friendly water bottle.
3. Auro Audio Workouts
Sign up to get your free trial now. Photo: auro.fit
Just like what audiobooks have done for reading, audio workouts are the next big thing for your workouts. Sometimes, you just need that extra push and Auro's elite coaches can help you with that. Right now, they offer a free trial so definitely take advantage of that since we don't know when exactly this offer will last.
International Business Times offers links to items to help our readers find interesting products. When you buy through links on our site, we may earn an affiliate commission. Here are our
T&C
.