49ers, Cowboys, Packers Have Best Odds For Antonio Brown Trade, Steelers Favored To Keep NFL Star
It hasn't been a secret that the Pittsburgh Steelers might trade Antonio Brown this offseason. The wide receiver officially requested a deal, and he publicly made it known Tuesday that he hopes to be playing for another team in the 2019 NFL season.
The Steelers will certainly encounter some obstacles in trying to trade Brown, even if he is a perennial All-Pro. Pittsburgh's salary cap would take a significant hit by sending the veteran elsewhere, and the team likely wouldn't receive equal value for Brown because of the drama that surrounded him all of last year.
That's why the latest betting odds favor Brown returning to the Steelers for the start of next season.
The San Francisco 49ers have been considered to be the top destination for Brown ever since it was reported that the receiver was benched in Week 17 of last season. San Francisco's the No.1 potential landing spot if Pittsburgh does decide to deal the star playmaker.
There were rumors that the 49ers might try to trade for Le'Veon Bell last season amid the running back's holdout. San Francisco had high expectations in 2018 before Jimmy Garoppolo tore his ACL.
There's a big drop off between the 49ers and the next potential trade partner for the Steelers. The Dallas Cowboys and Green Bay Packers are tied with 9/1 odds to acquire Brown.
It wasn't too long ago that Dallas dealt a first-round pick for a No.1 wide receiver. By acquiring Amari Cooper in the middle of last season, the Cowboys were able to make the playoffs and advance to the divisional round.
Aaron Rodgers could certainly use some help in Green Bay. The Packers could make a deal, looking to take advantage of whatever time the quarterback has left as an elite signal caller.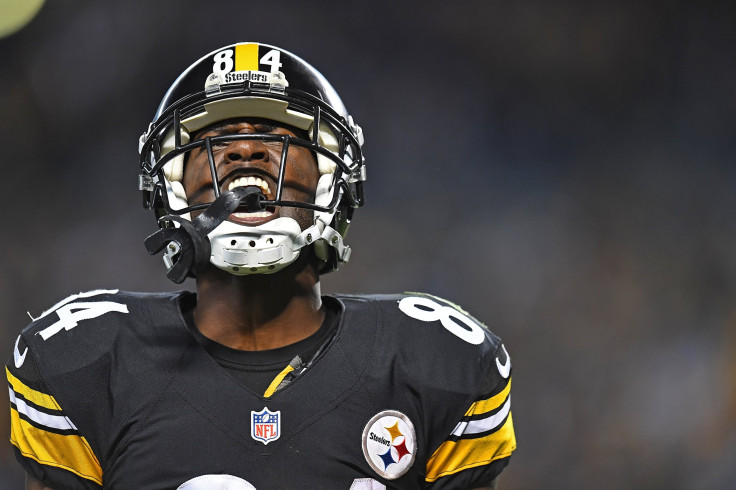 © Copyright IBTimes 2023. All rights reserved.