Afghanistan Suicide Attack: 10 People Killed, 20 Injured In Kabul Blasts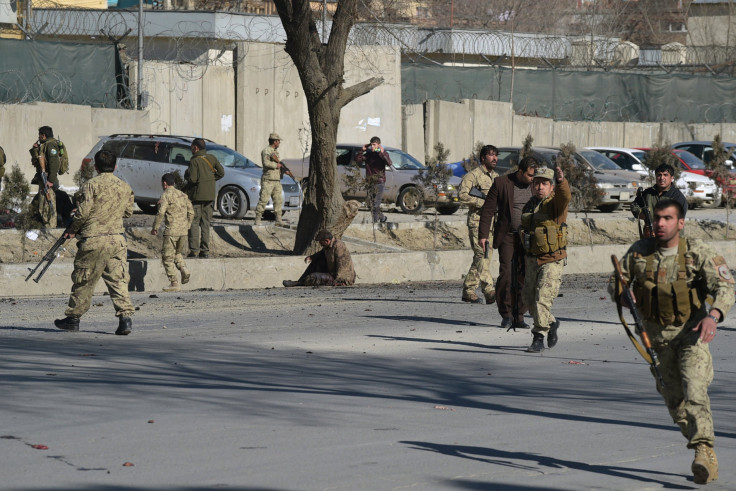 Ten people have been killed and 20 others injured after a suicide bomber blew up in central Kabul Monday, Afghan Deputy Interior Minister Ayub Salangi said in a Twitter post. The attack comes ahead of a third round of four-nation talks to seek direct dialogue between the Afghan government and Taliban, which stepped up attacks in the country since launching a summer offensive last April.
Ambulances rushed to the bombing site, which was cordoned off by authorities, Agence France-Presse reported (AFP). No group claimed responsibility for the attack. "A suicide car bomb in the vicinity of a police base in Kabul city," interior ministry spokesman Najib Danish told AFP.
On Jan. 17, at least 13 people were killed in a suicide bomb attack in the eastern Afghan city of Jalalabad. The blast targeted a prominent politician's house compound crowded with people invited to a family event. Since the beginning of the new year, militant attacks have intensified elsewhere in Afghanistan.
On Feb. 6, delegates from Afghanistan, Pakistan, China and the United States are set to start talks in Islamabad to seek an end to the 14-year Taliban insurgency.
© Copyright IBTimes 2023. All rights reserved.