Alzheimer's Drug Aducanumab Shows Promise, Destroys Protein Plaque In Brain, Study Says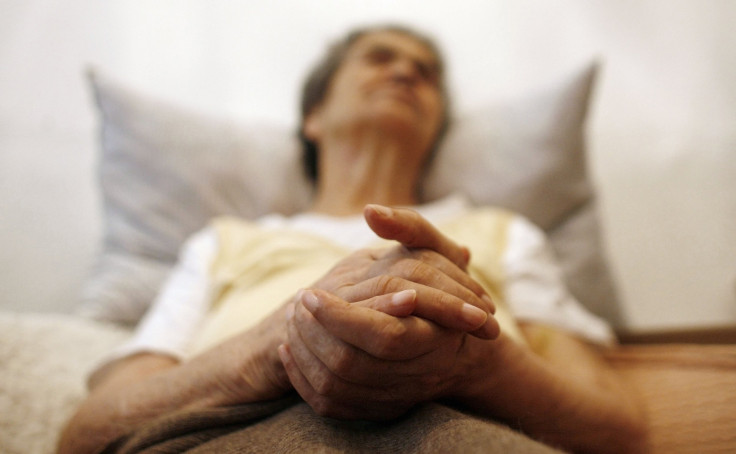 Scientists are cautiously excited about a new drug, which, in preliminary trials, destroyed the protein plaque that build up in the brain of Alzheimer's patients. The drug, aducanumab, when taken in large doses was shown to be beneficial for patients who are in the earliest stages of the disease.
The study published in the journal Nature hinted at the mental improvement of the patients who took the drug and showed a massive reduction in amyloid plaque proteins in follow-up brain scans. Researchers at the U.S. biotech firm Biogen conducted tests to see if the drug was safe to take.
"These early studies of aducanumab show its effectiveness in removing amyloid plaque from the brain as well as its potential effect on the slowing of cognitive decline in patients suffering from Alzheimer's disease," Alfred Sandrock, executive vice president and chief medical officer at Biogen, said in a statement.
Nearly 165 patients who showed mild symptoms of the disease were given a dozen monthly injections of the drug. The researchers found that the higher the dosage, the stronger the drug's effect on the protein plaques. They also conducted tests on memory and found "positive effects."
But 40 people dropped out of the study due to side effects of the drug, including headaches. The headaches occurred when patients were given higher doses of the drug.
Coming next is Phase-3 of clinical testing which involves two separate studies. Biogen is recruiting nearly 2,700 patients across North America, Europe and Asia who are at the earliest stages of the disease. Phase-3 will test the drug's effect on cognitive decline.
"Phase 3 really needs to be done and I hope it will confirm what we have seen in this study," Sandrock reportedly said. "One day I could envisage treating people who have no symptoms because if you have amyloid in the brain it's likely you'll develop Alzheimer's one day."
According to the Chicago-based Alzheimer's Association, an estimated 5.4 Americans are living with the disease which is the sixth leading cause of death in the country.
© Copyright IBTimes 2023. All rights reserved.