Amelia Earhart's Rare Last Footage Before Her Disappearance Surfaces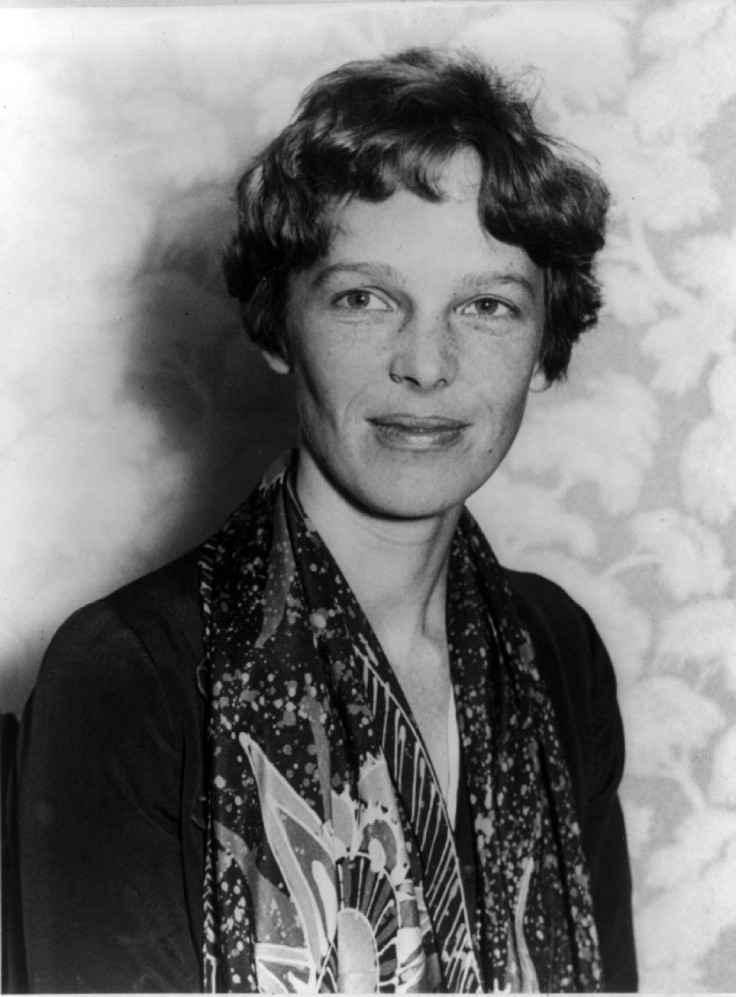 The mystery behind the disappearance of aviator Amelia Earhart remains unsolved. But, a rare footage -- what may be her last -- has surfaced, giving a glimpse of Earhart's flight preparations before one of her two attempts to fly around the world.
The footage, taken sometime in 1937 by John Bresnik, is being released this month by the publisher The Paragon Agency along with an e-book, "Amelia Earhart's Last Photo Shoot," written by Nicole Swinford, CNN reported. The 3.5-minute film of the same name shows a cheerful and smiling Earhart as she poses for a photo shoot and climbs over her Lockheed Electra L-10E plane. The footage was recorded at Oakland, California, when Bresnik tagged along with his photographer brother, Albert Bresnik, to capture Earhart's preparations for her around-the world flight. Bresnik's son, also named John, stumbled upon the grainy 16-millimeter camera film in 1992 after his father's death.
"I didn't even know what was on the film until my dad died and I took it home and watched it," Bresnik's son told the Associated Press. "It just always sat it in a plain box on a shelf in his office, and on the outside it said, 'Amelia Earhart, Burbank Airport, 1937.'"
The film also showed Earhart with her husband George Putman, her navigator Fred Noonan, as Albert Bresnik took her photos.
Swinford says the film was shot in May 1937 at Burbank Airport (now Bob Hope Airport), according to CNN.
However, Richard Gillespie, executive director of the International Group For Historic Aircraft Recovery (TIGHAR), argues that the footage might have been taken in March 1937 before her first unsuccessful flight, and not in May before her second flight, the Guardian reported. He also said the footage looks authentic. ​Since its inception in 1985, the organization has been involved in the search for Earhart's plane.
"The video and the stills were all taken in March of 1937, as she made her preparations for the first attempt where she ended up wrecking her plane," Pat Thrasher, president of TIGHAR, told the Guardian.
Earhart was the first woman to fly solo across the Atlantic Ocean. She and Noonan left New Guinea on July 2, 1937, for Howland Island in Pacific Ocean and had flown nearly two-thirds through their around-the world journey. Earhart's plane vanished somewhere over Pacific and her disappearance remains a mystery till date.
© Copyright IBTimes 2023. All rights reserved.