American Tourists Killed, Injured In Helicopter Crash In Australia
Two American tourists died Wednesday when a helicopter crashed near Hardy Reef pontoon off Queensland's Whitsunday Islands, according to Australian Transport Safety Bureau (ATSB).
Eurocopter 120 operated by Whitsunday Air Services is believed to have hit the water 250 meters from the Hardy Reef pontoon, and was reportedly carrying five people including the pilot. All the passengers aboard the helicopter were said to be Americans.
A 65-year-old woman and a 79-year-old man, both from Hawaii, died on the spot. The pilot and the other two passengers — a 34-year-old man and a 33-year-old woman from Colorado — managed to survive the crash and were taken to the hospital with non-life threatening injuries, police said.
On Wednesday night, Queensland police issued a statement saying, "A man and a woman who are believed to be international tourists were recovered from the helicopter and pronounced deceased at the scene."
Police District Inspector Ian Haughton said those present around the scene tried to revive the victims under instruction from the emergency services but to no avail.
"This is a traumatic experience for anyone involved in the situation there," he said. "There's been a number of people involved in the ferry service, the rescue helicopter from Townsville, the emergency services that attended but for those people on board, you couldn't begin to imagine the impact on those people," Brisbane Times reported.
The crash comes in the wake of another incident involving a helicopter operated by the same company last year. Pilot of a Robinson R44 helicopter, operated by Whitsunday Air Services, deployed the aircraft's emergency flotation system about 49 km (30.4 miles) north of Hamilton Island Airport with three passengers on board in November. The uninjured passengers were rescued.
The ATSB said the recent crash was being investigated to determine the cause.
In a statement, the agency said, "A team of transport safety investigators will soon travel to the accident location to commence the evidence collection phase of the investigation. There, investigators will interview witnesses, examine any available recorded data, review operational records and technical documentation amongst other activities," Guardian reported.
The U.S. Embassy in Australia was appraised of casualties involved in the crash, and the names of the passengers were not released due to privacy concerns.
In a statement, they said, "We are providing all appropriate consular assistance. Due to privacy considerations we do not have anything further to add at this time," Brisbane Times reported.
There has been a slew of helicopter crashes this year. Earlier this month, an accident in New York claimed the life of all five passengers aboard the craft; the pilot was the sole survivor. Early February, three British tourists died when their helicopter plunged into the Grand Canyon.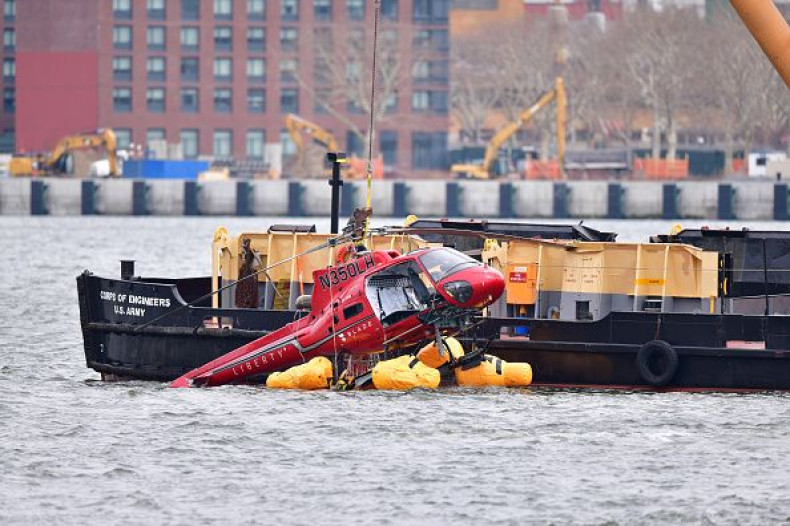 © Copyright IBTimes 2022. All rights reserved.