Amir Khan Deserves Shot At Floyd Mayweather: Joe Cortez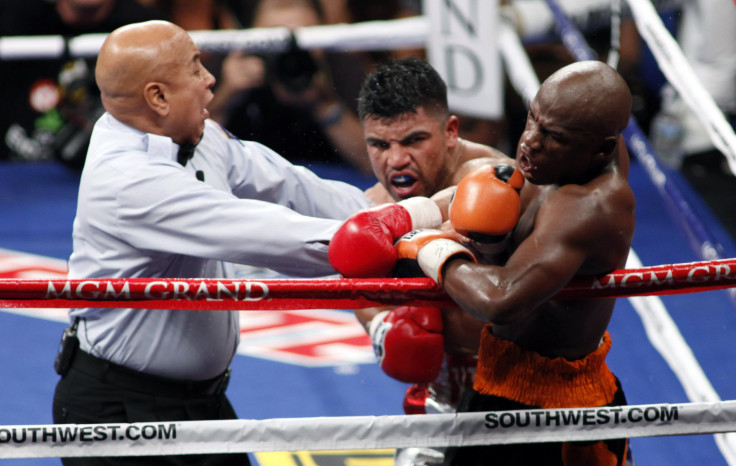 Veteran referee Joe Cortez believes that there is no need for a rematch between Manny Pacquiao and Floyd Mayweather Jr. and says the undefeated American should face Amir Khan in a future fight. Robert Brown of ontheropesboxing.com talked with the Hall of Fame referee, who has handled bouts by all three fighters in the past.
"I think that Amir Khan would be a good fight, I think he's earned his shot. He's looked really good and sharp, so I think he deserves a shot. I think Mayweather would probably give him a shot in September," Cortez shared in the interview.
Cortez, a former boxer himself, said Khan would have "his hands full" against Mayweather, but added that Khan is an "outstanding fighter."
The veteran referee, who lives in Las Vegas, added that he wasn't surprised with the outcome of the Mayweather-Pacquiao fight on May 2, which Mayweather won by decision after 12 rounds. Cortez also had some tough words for Pacquiao, saying the Filipino had "let down his countrymen" with the loss to Mayweather.
"I think Pacquiao showed some of his old skills in the past. I think that he was not as quick as he used to be. I think that Pacquiao really wanted to win this fight so bad. He let down his countrymen," Cortez said. "Somebody told me that there were three fans in different parts of the Philippines that were so heartbroken that they died of a heart attack that night, when they heard the decision. That's how upset they were."
Mayweather beat Pacquiao via judges' scores of 118-110, 116-112 and 116-112.
© Copyright IBTimes 2023. All rights reserved.