Angus Deaton Of Princeton University Wins 2015 Nobel Prize In Economic Sciences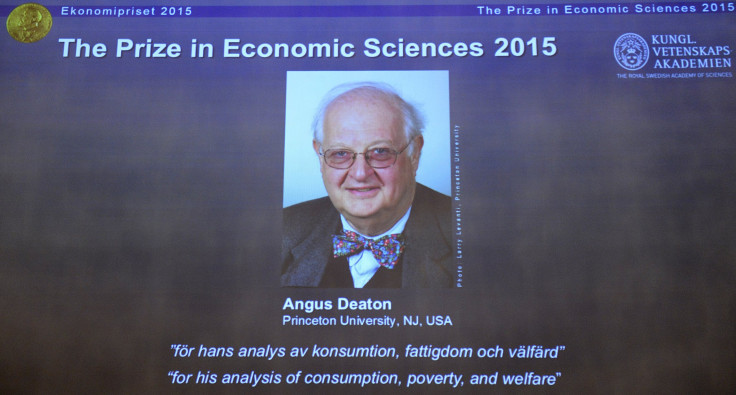 The 2015 Nobel Prize in Economic Sciences has been awarded to Angus Deaton of Princeton University, New Jersey, for "his analysis of consumption, poverty, and welfare." The award, which is officially called the Sveriges Riksbank Prize in Economic Sciences, was announced Monday.
"To design economic policy that promotes welfare and reduces poverty, we must first understand individual consumption choices. More than anyone else, Angus Deaton has enhanced this understanding," the Royal Swedish Academy of Sciences said in a statement, announcing the 8 million Swedish krona ($978,000) prize.
The 69-year-old was born in Edinburgh and holds both British and U.S. citizenship.
Last year, Jean Tirole, a French professor of economics, won the Nobel Prize in Economic Sciences "for his analysis of market power and regulation."
© Copyright IBTimes 2023. All rights reserved.