Antonio Brown Trade Rumors: Raiders, Broncos, Cardinals Interested, Deal Looming In Next 2 Weeks
Antonio Brown might not be a member of the Pittsburgh Steelers for much longer. The wide receiver seems to have drawn plenty of interest from around the league, and he might be traded within the next couple of weeks.
Pittsburgh has been shopping Brown since he asked to be traded, despite the salary cap hit they will be forced to take for doing so. Dealing Brown after March 17 would be even more costly for the Steelers, considering that's the date when Brown's $2.5 million roster bonus is set to kick in.
NFL Network's Ian Rapoport has indicated that the Steelers will have plenty of offers on the table for Brown before that deadline. He named the Oakland Raiders, Denver Broncos and Arizona Cardinals as teams that have been the most intrigued at the possibility of acquiring the veteran.
ESPN's Adam Schefter had previously mentioned the Tennessee Titans and Washington Redskins, in addition to Oakland, among the top suitors for Brown.
NFL trades can't become official until March 13, but deals will certainly be agreed upon well before then. The Baltimore Ravens have reportedly already agreed to send Joe Flacco to Denver.
The Broncos are reportedly looking to bring in Brown to give Flacco a No.1 wide receiver. Emmanuel Sanders tore his Achilles in December after leading the team in receiving.
The Raiders are in need of help at wide receiver after dealing Amari Cooper to the Dallas Cowboys. The Cardinals had the NFL's worst offense last season.
Pittsburgh will likely be forced to take a package that doesn't come close to matching Brown's value, though their potential return could increase if the aforementioned suitors engage in a bidding war.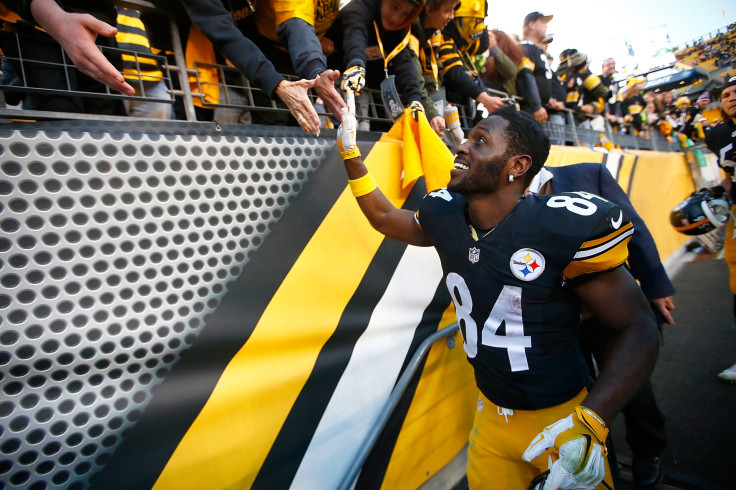 © Copyright IBTimes 2023. All rights reserved.