Arsenal Rumors: Former Gunner Believes There Is More To Ozil Case At Emirates Stadium
KEY POINTS
Paul Merson feels Mesut Ozil is not being given a fair chance
Brendan Rodgers is siding with Arsenal boss Mikel Arteta
Ozil could be efficient if surrounded by the right players
The case of Mesut Ozil being left out by Arsenal FC continues to be a hot topic. Though various sources claim that the reason behind the omission of the German defender from the 2020-21 squad is because Mikel Arteta wants only the players in top form, not all are buying it.
Among those who believe there is something deeper to the matter is former Gunner Paul Merson. The 52-year-old said he cannot figure out the true reason for Ozil being kept out, Sky Sports reported.
He pointed out that things appeared to be going smoothly with the 32-year-old defender before the COVID-19 break. But this suddenly changed, with claims singling out Ozil's attitude as the reason.
Regardless of those claims, Merson does not appear to buy it. For him, there is something deeper to the issue involving Ozil and the Gunners.
"I could understand if this was the Invincibles team of 2004, but this is the Arsenal of today. For me, for him not to get a number has to be about more than football," Merson said.
"People say he doesn't run around, that's not his job. His job is to make things happen on the football pitch, and he can make things happen," he continued.
The opinion regarding Ozil appears to be divided, but Merson feels that it goes beyond football. Citing the German's talent, the former Gunner feels that Ozil can still do damage provided he is surrounded by the right players.
"If you haven't got someone in your squad and they are trouble, they aren't training with you. If they are allowed to train with the club, with the first team, that isn't football reasons," Merson said.
Despite his decision to leave out Ozil, Arteta has some people backing him up. One of them is Brendan Rodgers. He agrees that if he were in the Gunners manager's position, he cannot tag along with a player who cannot adhere to his program.
"I'd be very much like Mikel. Ozil's a talented player, but it depends on your structure," Rodgers said to reporters via Goal. "If one person doesn't do their job, then you can suffer. He's a talent, but, as always with talent, you have to be a working talent."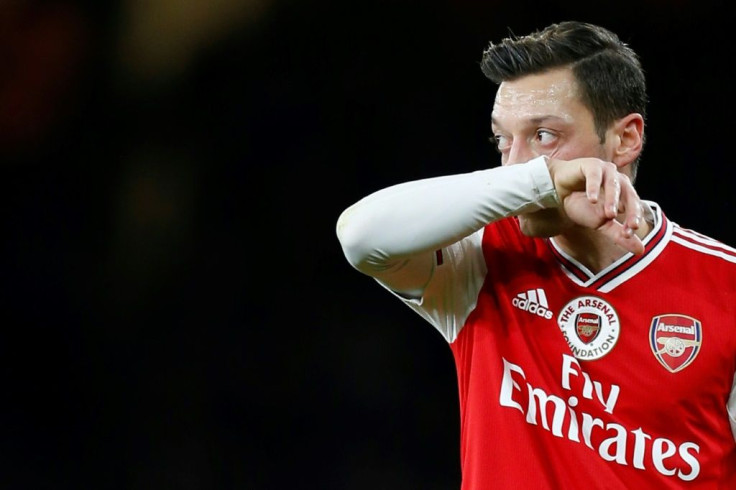 © Copyright IBTimes 2023. All rights reserved.