Arsenal vs. Everton 2016: Prediction, Kickoff Time, TV Channel For Premier League Match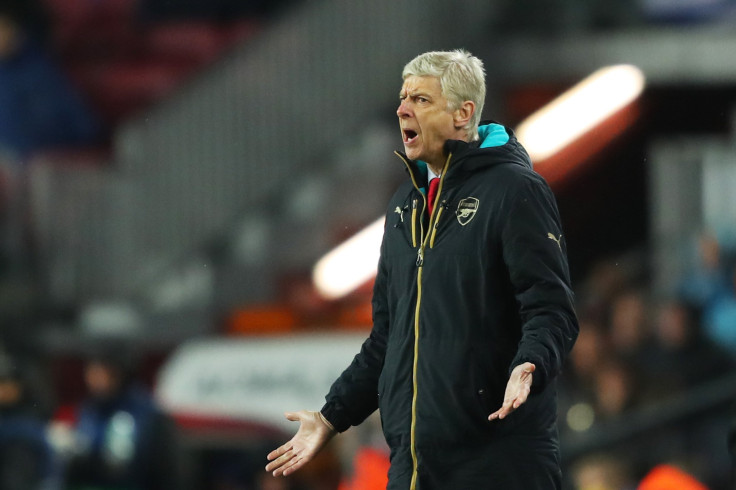 If Arsenal are to maintain any hope of landing the last piece of silverware remaining in a season that has rapidly gone downhill, then a victory at Everton on Saturday is surely essential. Anything less and Arsenal could be staring at a truly disastrous scenario.
Just at the time of the season where Arsenal needed to show the consistency and mental strength Arsene Wenger has spent much of the season insisting his team now possesses, they have floundered dismally. A run of just one victory and five defeats in their last seven matches has culminated in the past week with elimination from both the FA Cup and the Champions League.
And a first Premier League title in 12 years, which until recently appeared a distinct possibility in a season in which all of Arsenal's chief rivals were imploding, is now rapidly disappearing from view. Arsenal go into this week's fixtures 11 points behind leaders Leicester City, albeit with a game in hand.
But things could soon be about to get worse still. Rather than looking up trying to chase down Leicester, they will be all too aware of what lurks just below. Defeat against Everton and Arsenal could be overtaken by Manchester City, while West Ham could draw level for the fourth and final Champions League place.
Fan frustration is already rising once more at the club's inability to do anything more than achieve a top-four berth year after year. If Wenger were to lose his remarkably consistent run of 18 successive seasons in the Champions League, then even a manager who is as secure in his position as any in the world would surely start to feel some real heat.
"It's very tight but I believe that first of all the Premier League [title race] is far from over," Wenger said in his pre-match press conference. "Secondly I agree that we have to also look behind us because things can change very quickly and we want to move forward but I'm conscious that our position, even where we are now, is not secure.
"West Ham are a threat, they have very positive results at home and they went to Manchester United in the FA Cup and drew 1-1, so I believe they are a threat. Things will change until the end of the season, that's for sure. We have to take care of our own destiny and the only way to do that is by producing the performances that people expect from us and that we expect from ourselves. It's important that we give absolutely 100 percent to finish well in the premier league and be in the fight until the end."
Arsenal's mood has not been helped by an injury list that continues to grow. Mathieu Flamini suffered a hamstring injury in Wednesday's 3-1 defeat to Barcelona to go down 5-1 on aggregate in the Champions League Round of 16. It means, with Aaron Ramsey, Jack Wilshere and Santi Cazorla out until after the international break at the end of this month, Arsenal's central midfield options are now limited to Francis Coquelin and Mohamed Elneny. Goalkeeper Petr Cech also remains out.
For Arsenal's opponents on Saturday, hopes of a Champions League place have long since bitten the dust. And that will represent a particular disappointment in the most open Premier League season in history. A lack of consistency and an inability to stop shipping goals means Roberto Martinez's side lie in 12th place, despite Romelu Lukaku's 18 goals this season.
Two more goals from Lukaku did, though, give Everton a 2-0 victory over Chelsea last weekend to take them into the semifinals of the FA Cup. And Martinez, who will be without the suspended Gareth Barry, is targeting a similar performance against an Arsenal side he believes it would be premature to write off.
"They are a team that in my eyes still have a real good opportunity to win in the league," he said. "For me, Arsenal with the experience they have, the knowhow, the clarity in how the play football, it doesn't matter what pressure is on the m they will always play with the same style and be very, very good in that style. And I just feel that Arsenal are still strongly title contenders, and that's what we're going to be facing at Goodison. We need to face it with the same incredible environment we had against Chelsea."
Prediction: Arsenal will not be helped by such a short recovery time from their match in Barcelona on Wednesday night to playing in Merseyside on Saturday lunchtime. A charitable Everton defense, though, could provide some assistance to an Arsenal attack that has been struggling of late. With Lukaku in form, Everton should also apply plenty of pressure on goalkeeper David Ospina in what could well be an entertaining draw.
Predicted score: Everton 2-2 Arsenal
Kickoff time: 8:45 a.m. EDT
TV channel: NBCSN
Live stream: NBC Sports Live Extra
© Copyright IBTimes 2023. All rights reserved.