Nasdaq Surges To Fresh Record As European Stocks Retreat
Wall Street stocks pushed higher on hopes of fresh stimulus from Washington, outperforming other leading stock markets, including London, where equities were buffeted by a strong pound following a Bank of England decision.
The tech-rich Nasdaq led the major US indices, finishing at its fourth straight all-time record to close above 11,000 points for the first time.
Meanwhile, talks in Washington on a new emergency spending plan and expanded unemployment payments continued to drag on with Democratic leaders and President Donald Trump's economic team still far apart.
Many analysts still expect a deal.
"For now our sense is that no politician in the US wants to be blamed for a failure to deliver a new round of stimulus ahead of the elections in November," said National Australia Bank's Rodrigo Catril.
In key European markets, London was especially weak as the pound rallied on the back of a less pessimistic outlook by the Bank of England, hurting the earnings prospects of exporters in the FTSE 100 index. British interest rates were left unchanged.
The economy was now expected to contract by 9.5 percent this year, the BoE said, altering its prior guidance of a 14-percent contraction.
"Nonetheless, the recovery in demand takes time as health concerns drag on activity," the BoE said in minutes of its latest regular meeting that took place Tuesday.
"GDP is not projected to exceed its level in 2019 Q4 until the end of 2021, in part reflecting persistently weaker supply capacity," it added.
Markets were looking ahead to Friday's US jobs report, the most comprehensive view so far of the impact of the resurgent coronavirus on US hiring.
The report will affect the currency markets, where the dollar has been sagging in recent weeks.
On Thursday, data showed new applications for jobless benefits returned to a downward path after two weeks of increases, hitting a new pandemic low. However, the 1.2 million figure for first-time unemployment applications remains exceptionally high by historic standards.
Notwithstanding Thursday's better-than-expected jobless claims report, other recent US employment data has been week, said BK Asset Management's Kathy Lien.
"If these indicators are right and job growth falls short of expectations, the dollar could tank," Lien said.
"There are also a number of scenarios where the dollar could rise -- for example, if payrolls beat the low forecast or average hourly earnings improves," Lien said.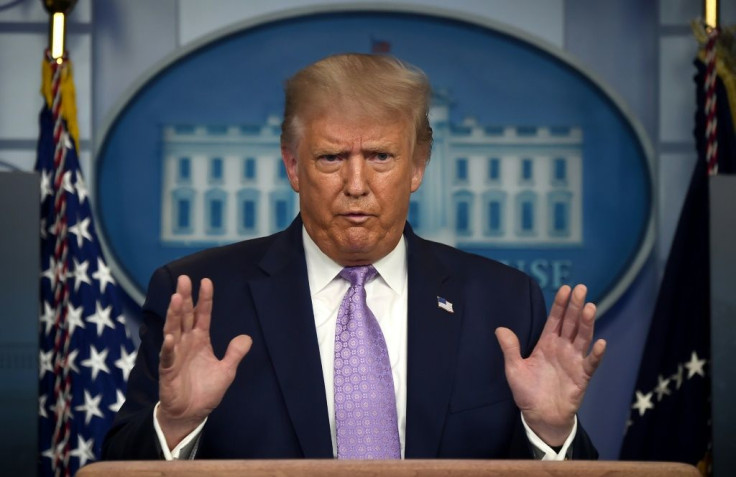 New York - Dow: UP 0.7 percent at 27,386.98 (close)
New York - S&P 500: UP 0.6 percent at 3,349.16 (close)
New York - Nasdaq: UP 1.0 percent at 11,108.07 (close)
London - FTSE 100: DOWN 1.3 percent at 6,026.94 (close)
Frankfurt - DAX 30: DOWN 0.5 percent at 12,591.68 (close)
Paris - CAC 40: DOWN 1.0 percent at 4,885.13 (close)
EURO STOXX 50: DOWN 0.9 percent at 3,240.39 (close)
Tokyo - Nikkei 225: DOWN 0.4 percent at 22,418.15 (close)
Hong Kong - Hang Seng: DOWN 0.7 percent at 24,930.58 (close)
Shanghai - Composite: UP 0.3 percent at 3,386.46 (close)
Euro/dollar: UP at $1.1884 from $1.1863 at 2100 GMT
Pound/dollar: UP at $1.3145 from $1.3114
Euro/pound: DOWN at 90.34 pence from 90.47 pence
Dollar/yen: DOWN at 105.52 yen from 105.60 yen
West Texas Intermediate: DOWN 0.6 percent at $41.95 per barrel
Brent North Sea crude: DOWN 0.2 percent at $45.09 a barrel
© Copyright AFP 2023. All rights reserved.