Atletico Madrid Legend Takes Subtle Jab At Lionel Messi, Luis Suarez
KEY POINTS
Atletico Madrid legend Diego Forlan weighs in on Lionel Messi's situation and his importance in La Liga
Forlan says La Liga is more important than Messi and Luis Saurez
La Liga prexy Javier Tebas thinks Messi leaving Barcelona isn't good for his legacy
Atletico Madrid legend Diego Forlan shared an interesting thought about Lionel Messi, Luis Suarez, and their importance in La Liga.
Undeniably, Messi has been a key figure not only in La Liga but also in the entire sport as well. His former Barcelona teammate Suarez is another big name in the Spanish top-flight.
But for ex-Atletico star Forlan, no matter how influential Messi and Suarez are in the league, they will only be a part of the organization as the sport will progress with or without them.
"Obviously, La Liga has grown up thanks to the great players who played in different clubs. But La Liga is La Liga, and the clubs are very important, and are in the history," Forlan recently told Marca Sport Weekend .
"It is very good he [Messi] stayed (with Barcelona), but they are growing," he continued. "Leo Messi, Luis [Suarez], (they are) great players, they are changing and La Liga will be still there. It is more than 90 years history of La Liga and big stars have been here and will be also. But in the end, what remains in La Liga, the teams, and that is the important thing."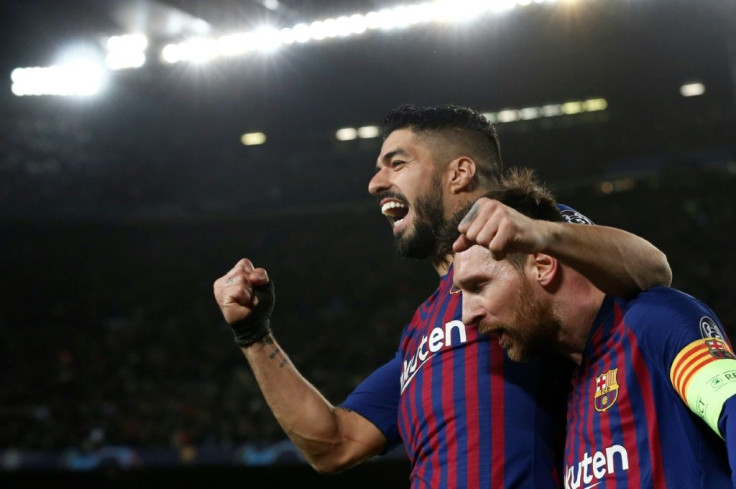 Given his stellar career in Barca, the six-time Ballon d'Or winner's future with the Catalans is still uncertain. For La Liga president Javier Tebas, Messi leaving the club he has served for two decades may not be good for his legacy.
"As I always said, I will always want to see Messi in La Liga," Tebas previously told reporters in a media conference, Goal reported. "If he stays at Barcelona, much better for Barcelona. The union between Barcelona FC and Messi is so good for Barca, for Messi and for La Liga. I'm not sure whether departing from Barcelona would have been a good idea for Messi."
"Maybe yes as a player, but not for Messi as a football industry, because Messi is a machine in creating an industry around him. Not sure whether it would have worked for him."
On Saturday, Messi and Suarez will face each other as rivals for the first time since the latter left Barcelona for Atletico this past summer.
Ahead of their highly-anticipated La Liga clash, Suarez admitted that though it is a "special game" for him, he will not savor the moment should he happen to score a goal in front of his "friends" out of respect.
"No, I wouldn't celebrate (if I scored a goal), out of respect for my former teammates and for a club that gave me so much," Suarez stated.
"It's obviously a special game for me, coming up against so many friends. But I'm going to give my all for this shirt, just as I have at every club I've played for. I'm really enjoying myself and I'm raring to keep on showing to the world the quality player that I am."
© Copyright IBTimes 2023. All rights reserved.