Australian PM Calls For Early Withdrawal Of 'Diggers' From Afghanistan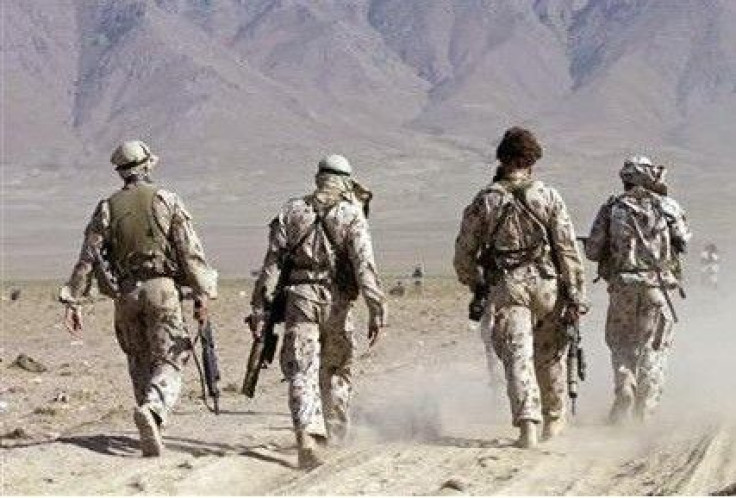 Australia is to begin pulling its troops -- the so-called 'Diggers' -- out of Afghanistan in the next few months, in a move that signals the coalition's growing confidence in the country's security forces.
The pullout will see the 1,500-strong Australian contingent leave Afghanistan by the end of 2013, a year earlier than planned, Prime Minister Julia Gillard said Tuesday.
Gillard, who announced the news at a speech in Canberra, said that Australian forces would only begin to withdraw from their base in Uruzgan province once the Afghans took on responsibility for security in the area.
She added an announcement on this was expected from Afghan President Hamid Karzai in the coming months.
When this is complete, Australia's commitment in Afghanistan will look very different to that which we have today, she said.
According to the previous plans, Australian forces were supposed to withdraw by the end of 2014 when the US-NATO troops will also be pulling out.
The proposal comes just days after a wave of violent attacks across Afghanistan on Sunday.
In a series of coordinated attacks, over 38 militants and eight Afghan security forces were reportedly killed after an 18-hour battle with insurgents in the capital Kabul and in other provinces across the country.
Foreign embassies, NATO headquarters and the Afghan parliament were hit by a series of attacks initiated by either Taliban insurgents or Haqqani fighters Sunday, the first major assault on an Afghan city in more than six months, and one of the most serious since the US-backed Afghan forces removed the Taliban from power in 2001.
A total of 32 Australian soldiers have been killed in Afghanistan since 2001.
© Copyright IBTimes 2023. All rights reserved.