Batum's Triple-Double Lead Hornets Past Heat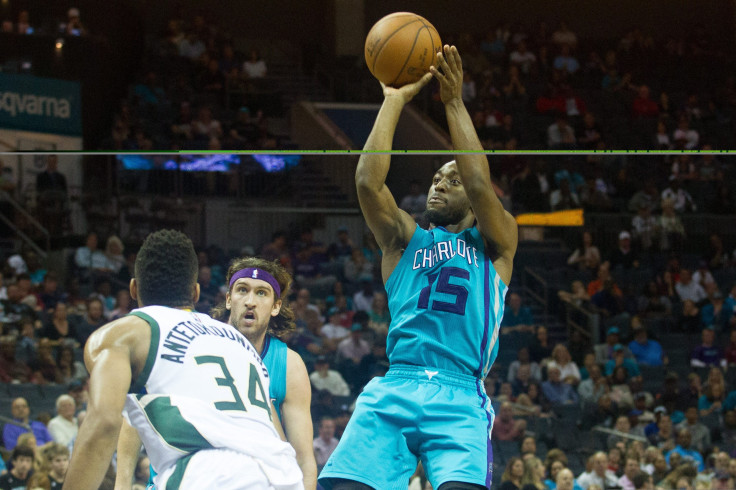 The Charlotte Hornets were on fire in the first half and cruised to the easy 99-81 win over the Miami Heat Wednesday.
Marvin Williams hit 4-of-6 three pointers for 18 points and Kemba Walker also added 18 points with 5 rebounds, 4 assists and 5 steals for Charlotte, which improved to 10-3 at home so far this season.
Nicolas Batum had a triple-double of 10 points, 11 rebounds and 11 assists for the Hornets, which led 27-17 after the first quarter and doubled it up to 56-36 at halftime.
The Hornets continued their momentum in the first half and never let up in the final two quarters. Jeremy Lamb came off the bench to score 10 points and grab 4 rebounds.
Charlotte now rides a three-game winning streak after previous wins against East foes Chicago Bulls and Detroit Pistons to climb to 13-8 in the team standings, just one game behind East-leading Cleveland Cavaliers (14-7).
The losing side was led by Tyler Johnson, who finished with 20 points, but most of which came when the game was already a blowout. Dwyane Wade and Gerald Green ended up with 11 points apiece while Chris Bosh was limited to 7 points on 3-of-8 field goals.
As a team, the Heat shot just 29-of-75 from the field (38.7 percent) and 6-of-21 from the three-point area (28.6 percent). Miami also had 18 turnovers for the night.
The Hornets travel to face the Memphis Grizzlies on Friday before taking on the Boston Celtics the next day. The Heat have lost back-to-back games and three of their last five outings and will face the Indiana Pacers on the road on Friday.
© Copyright IBTimes 2023. All rights reserved.