Ben Affleck Testifies Before Congress About Congo, Mulls Massachusetts Senate Run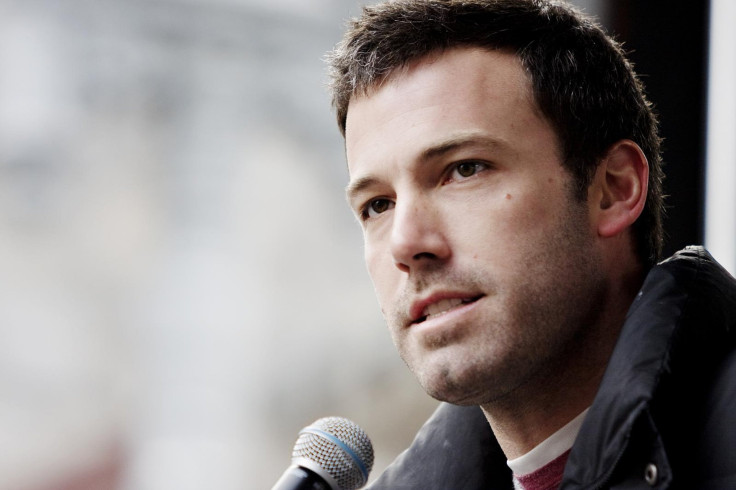 After starring in the film, the "Town," Ben Affleck could be setting his sights on helming another jurisdiction.
The actor/director, according to the Los Angeles Times, has yet to deny rumors that he's considering a run for a Massachusetts Senate seat.
"I'm not going to get into speculation about my political future," Affleck said in an interview taped for this Sunday's "Face the Nation" on CBS. "I do have a great fondness and admiration for the political process in this country."
Currently, the Bay State's two seats are held by John Kerry (D) and Elizabeth Warren (D), though Kerry, according to reports, could be tapped to be the next Secretary of State after Susan Rice withdrew herself from contention last week.
After Kerry's interest in the position was leaked, rumors began swirling about who Massachusetts Governor Deval Patrick (D) would appoint to the interim seat until a special election could be held in the late spring or early summer.
Former Massachusetts Gov. Michael Dukakis (D) was mentioned as a potential interim senator, though he has denied those reports. Vicki Kennedy, the late Sen. Ted Kennedy's widow, has also been named as a possible candidate.
Patrick's appointee would likely be chosen under the tacit agreement that they not run in the special election. For that permanent seat, Democratic Reps. Ed Markey, Mike Capuano, and Steven Lynch are all expected to throw their names into the rings, while recently defeated Republican Massachusetts Sen. Scott Brown has also mulled another run at the position.
Affleck, according to the L.A. Times, was in Congress on Wednesday to testify before the House Armed Services Committee about war-torn Congo, a conflict the "Argo" director likens to World War II.
"They deserve better than this cycle of violence and upheaval," he said of the people of Congo. He called for the U.S. to show more moral leadership in the region and to reshape the United Nations' mission there. He estimated the expenditures needed to make a difference would be low. Affleck added that without high-level foreign leadership, he believes nothing will be accomplished in the Congo.
In recent years, Affleck has been a regular visitor to the African nation. Since war broke out in 1997, according to Yahoo, some five million people have died in the Congo. The State Department has described the Congolese conflict as the most volatile in Africa.
© Copyright IBTimes 2023. All rights reserved.