Biggest Cruise Ship In The World Will Be Based In China, Royal Caribbean Confirms
Cruise giant Royal Caribbean announced that its fifth Oasis-class cruise ship and largest in the world named "Wonder of the Seas" will be based in China.
According to Royal Caribbean President Michael Bayley who declared this in Shanghai, the fifth Oasis-class vessel would be christened "Wonder of the Seas."
It will be the largest cruise ship in the world, the CEO added.
According to cruise news, Wonder of the Seas will be 228,000 gross tons and sail from Shanghai, China after joining the service in 2021.
Michael Bayley said: "Royal Caribbean is known for its innovation and constantly pushing the boundaries of what's possible, and an Oasis Class ship in China is proof of that."
Bayley claimed that Wonder of the Seas will redefine the ultimate vacation and open one of Royal Caribbean's most exciting chapters.
The CEO said Wonder of the Seas will create a new cruising experience for the Asia market.
The giant vessel's construction is progressing at the Chantiers de l'Atlantique shipyard in Saint-Nazaire, France.
According to market research, China's cruise market is growing exponentially. The Asian country had 2.5 cruise million passengers in 2018. It was the second-biggest in the world.
Thanks to the growing Chinese middle class, in the future, the Chinese cruise market has the potential to overtake the U.S., which has an average of 13 million cruise passengers a year.
Meanwhile, Fabrizio Ferri, CEO of the Chinese branch of Fincantieri was honored with the Magnolia Silver Award for his contribution to Shanghai's booming cruise liner industry.
December cruise destinations
December cruise vacations are also in the spotlight. The last month of the year is a very popular holiday season as it offers an opportunity to escape the winter weather.
Many cruise deals for December are lined up with the Caribbean as a perfect place for the December cruise.
It offers a perfect cruise experience in December. The hurricane season is over and sunny days are back and beautiful beaches are helping travelers to escape the cold, slushy winter.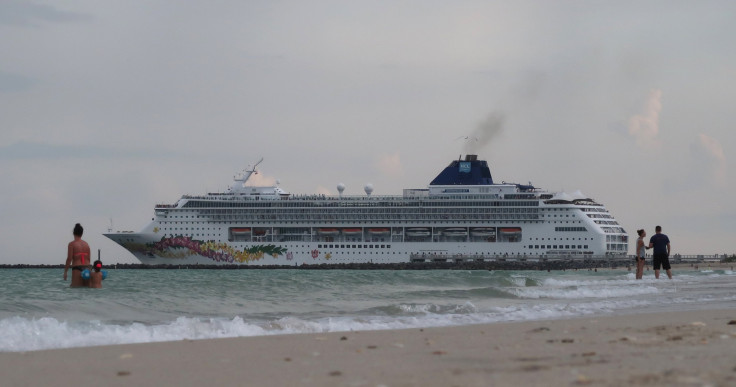 A host of Celebrity cruise ships have special Caribbean itineraries. They include Celebrity Reflection, Celebrity Infinity, and Celebrity Edge.
Australia and New Zealand are also the best destinations for December sailing. While the northern hemisphere will be wrapped in frost and snow during December, the same season has Australia and New Zealand in warm weather as they are in the southern hemisphere.
Eastern Australia has cities like Sydney and Cairns that share the coastline with scenic beaches and the Great Barrier Reef.
© Copyright IBTimes 2023. All rights reserved.