Bill Leavy: Did he Make a Terrible Call? [POLL]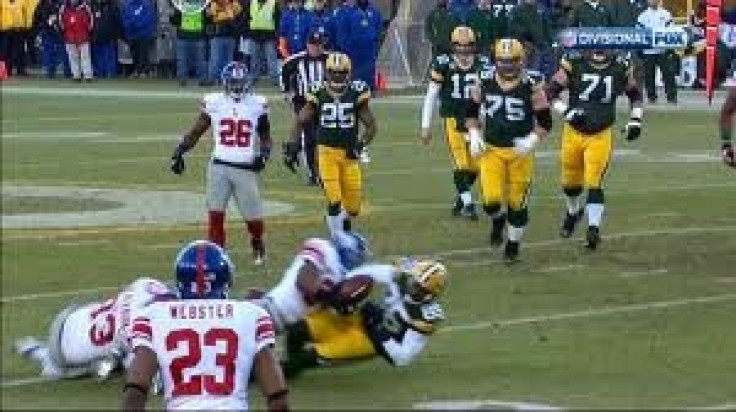 Referee Bill Leavy drew the ire of New York Giants fans for what they believe was a terrible call in their team's game against the Green Bay Packers.
The Giants managed to go on to win the game. Still, their fans allege the call was beyond comprehension.
Here is what happened.
Green Bay quarterback Aaron Rodgers passed the ball to Greg Jennings, Jennings gets tackled, seemingly fumbles the ball and the Giants recover the ball.
The initial call on the field was that Jennings fumbled. However, head referee Bill Leavy overturned the call and said Jennings did not fumble. Giants' coach Tom Coughlin challenged the call. Leavy ruled that his call of no fumble stands. The Packers kept the ball and went on to score a touchdown.
The controversy is that the video seen on TV by viewers seem to clearly show that Jennings lost the ball before his knee hit the ground.
Below is a screen grab from FOX (taken by www.sportsgrid.com):
The New York Daily News pointed out that FOX announcers Joe Buck and Troy Aikman both thought it was a fumble, too.
When stuff like this happens before a huge national TV audience, the credibility of the league, and the integrity of the game, becomes an issue, wrote Bob Raissman of the Daily News.
So did Bill Leavy make a terrible call? Or should we trust a seasoned referee's professional opinion? Vote in the poll below.
<a href=http://polldaddy.com/poll/5846272/ mce_href=http://polldaddy.com/poll/5846272/>Did Bill Leavy make a terrible call?</a>
© Copyright IBTimes 2023. All rights reserved.