Bob Dylan Wins Nobel Prize In Literature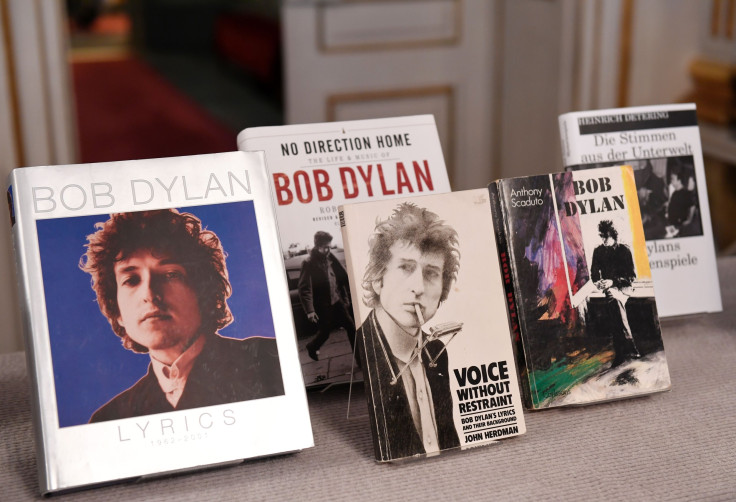 American music legend Bob Dylan won the 2016 Nobel Prize for Literature Thursday, joining luminaries like Gabriel Garcia Marquez, Pablo Neruda, Alice Munro and Orhan Pamuk.
The "Knockin' On Heaven's Door" hitmaker won "for having created new poetic expressions within the great American song tradition."
"He is a great poet. He is a great poet in the English-speaking tradition, and he is a wonderful, original sampler. He embodies the tradition, and for 54 years now has been at it, reinventing himself constantly, creating a new identity," Swedish Academy Permanent Secretary Sara Danius reportedly said.
The Swedish Academy is responsible for picking Nobel Laureates in Literature.
Dylan, born in 1941, began his music career playing in coffee houses in Minnesota. He is the first American to win the Nobel Prize for Literature since Toni Morrison's win in 1993. So far, nine Americans have been awarded the prize, including Sinclair Lewis, Pearl Buck and William Faulkner.
Danius, in an interview after the announcement, suggested listeners and readers start with Dylan's 1966 album Blonde on Blonde. "You've got many classics and it's an extraordinary example of his brilliant way of rhyming and putting together refrains and his pictorial thinking," she said.
She compared Dylan to Greek author Homer and Greek lyric poet Sappho. "They wrote poetic texts that were meant to be listened to. They were meant to be performed often together with instruments. It's the same way with Bob Dylan," Danius said.
She said she was a fan of British rockstar David Bowie growing up "but today I'm a lover of Bob Dylan."
The 75-year-old's songs like "Blowin' in the Wind" and "The Times They are A-Changin'" became anthems of the anti-war and civil rights movements.
Dylan will be presented with his Nobel Prize on Dec. 10, the anniversary of the prize's founder Alfred Nobel's death.
© Copyright IBTimes 2023. All rights reserved.