Borussia Dortmund: Bundesliga's Strongest Contenders
This article uses affiliate links, which means if you purchase products through these links, we may earn a commission. Click here to see our
T&C
. For licensing please click
here
.
The new soccer season is upon us, and with that comes the exciting match-ups and contention for the top of the table. This season, the Bundesliga is coming to ESPN+, with exclusive access to live matches, highlights, analyses, and other top features. ESPN+ will also carry 50 classic Bundesliga matches featuring all the top teams -- Bayern Munich, Borussia Dortmund, Bayer Leverkusen, and more -- for on-demand streaming, to showcase the best of Germany's top flight.
(Subscribe to ESPN+ to catch all the Bundesliga for just $5.99 per month! Or save and get the $49.99 annual bundle now.)
With the new season comes a new title race, which means a new opportunity for teams to dethrone Bayern Munich. The Bavarian team has had a tight hold on the German league over the last eight years -- or since Borussia Dortmund won back-to-back titles from 2010-12. The Black-and-Yellow established themselves as challengers after Jurgen Klopp arrived as head coach, even winning the double in 2011-12 by beating Bayern Munich 5-2 in the DFB-Pokal final.
It's been a struggle for any club in the Bundesliga to reach the top and stay at the top. RB Leipzig came close in 2018-19 but failed to sustain their momentum during the 'Rückrunde' -- the second half of the season. There are a handful of clubs considered challengers, but many look at Dortmund as Bayern's biggest rivals. And with good reason; they are a talented team, with a flair for attacking football and a fan culture best embodied in their infamous Südtribüne -- the Yellow Wall.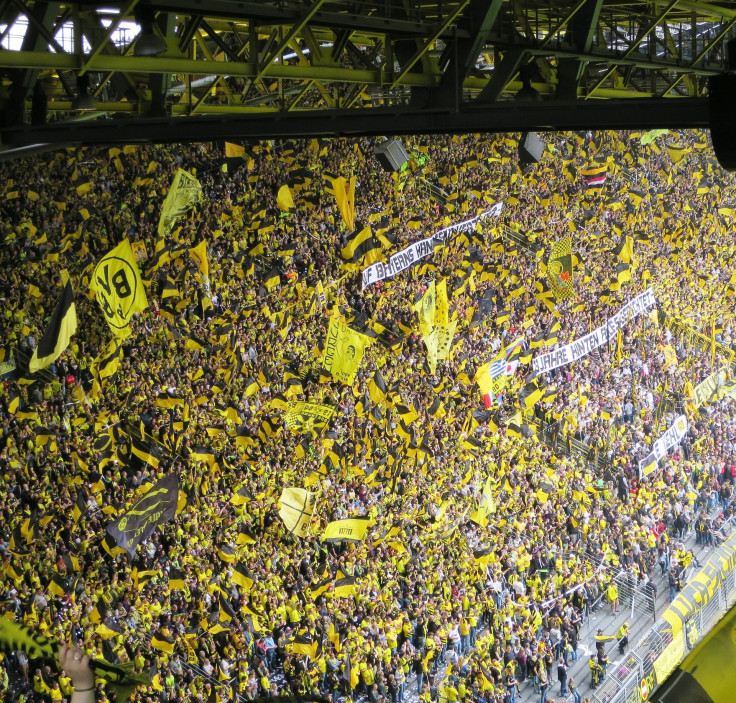 In this upcoming Bundesliga season, Dortmund look to challenge their rivals again and snatch the Bundesliga title. The club has retained its best talents: Jadon Sancho remains with the Bees, while Erling Haaland and Giovanni Reyna are emerging as top-tier attackers. Thomas Meunier has arrived on a free to shore up the defense; meanwhile, Emre Can continues to attempt to revitalize his career since his arrival earlier this year. The club has its promising youth talent to rely on, and its core remains intact. The loss of Achraf Hakimi is significant, but head coach Lucien Favre will hope the rest of the squad will step up.
It's never an easy job, contending against Bayern. The Bavarian club is packed with talent and experience, and an excellent coach in Hans-Dieter Flick. Their recent Champions League success will have only buoyed them further, but that's not to say there aren't any cracks. Where Dortmund bank on their speed and youth, Bayern ground themselves in their experience, and several members of their squad are entering the last phase of their careers. Team captain Manuel Neuer has shown over the last few years that he is not impassable. And Liverpool's coup of Thiago has left big shoes to fill at the back, which Flick must hope will not weaken their defense.
One of the most important factors on which Dortmund must build their campaign is their attack. It is vital that Favre gets the most out of Haaland, Reyna, and Sancho in terms of both chemistry and goals. The three could form one of the most potent front lines in the Bundesliga in top form, and consistency will be key. To do that, though, Favre will hope club captain Marco Reus remains fit to spearhead the midfield alongside Axel Witsel and new arrival Jude Bellingham.
Dortmund will also need to firm up their back line if they want to sustain a challenge. First-choice keeper Roman Bürki had a solid season -- bouncing back from a more up-and-down 2018-19 performance -- but he will need plenty of help from the defense to keep the club in contention. Too many careless concessions cost Dortmund too many points in the previous campaign, and Favre will want to remedy that this year. Mats Hummels must be more commanding, while the hope is Dan-Axel Zagadou will live up to his potential. Their set piece defense needs to improve as well.
There is plenty of excitement around Dortmund this season, with all the young, exciting talent at their disposal. The switch to a 3-4-3 formation gave them more offensive options, allowing them to charge down the wings or play out of the back. Favre will look to continue the dynamic and quick style of football, though of a different brand from Klopp's infamous gegenpressing. But he must prove that he and the club have the necessary ruthlessness to run over their competition and knock Bayern off their perch.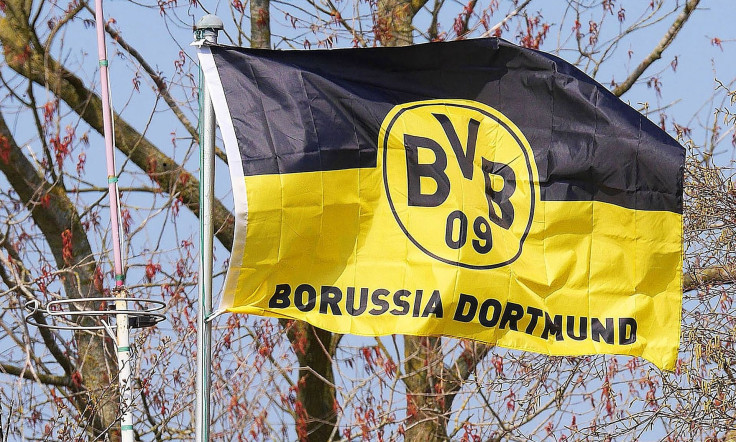 With Dortmund struggling to win any silverware in recent seasons, the pressure is on for Favre and his team to convince they are more than just the Bundesliga's 'strongest contenders'. There is enough talent on the squad to win the title -- they just have to prove it.
Catch Borussia Dortmund in Bundesliga action live and exclusive on ESPN+. Never miss a game and subscribe now!