Boxing News: Conor McGregor Hints At Boxing Again, May Train With Canelo Alvarez
KEY POINTS
Conor McGregor looks forward to training with Canelo Alvarez's coach once he recovers
McGregor appears to be favoring a return to boxing over mixed martial arts
Manny Pacquiao's camp is not interested in a fight against McGregor
Conor McGregor remains on the sidelines as he continues to recuperate from a horrific left leg injury when he faced Dustin Poirier back in July at UFC 264.
Although he is still nursing his injury, the "Notorious" has been active online. He recently held an impromptu live session on Instagram and hinted at what he plans to do next once he is up and about.
One person who was around when McGregor had the Instagram live session was Saul "Canelo" Alvarez's trainer, Eddy Reynoso.
Likely aware that the 44-year-old was watching, the former UFC champion acknowledged the boxing coach and said that one day, he may train with them.
"Canelo Team, bless you champ, my man, appreciate you, sir. Eddy Reynoso, big fan of your work and what you're doing with those guys in the gym. One day we'll get to train, I hope so," McGregor stated.
There is no timetable on when McGregor can officially return to train or compete. He seems to be aware that it all depends on how his recovery goes although it appears he already knows what to do first –box.
"One thing's for sure, I'll be able to box. So you know, I'll be out here until mid-October anyway, I think. I'll know after this scan how long I'll be here, but I'd love to get training with you sir, sometime in the future. I'm sure we will. Thank you for the support," McGregor stated.
Should boxing be in the cards for McGregor once he is up and about, it remains to be seen who he could face.
The name of Manny Pacquiao was mentioned previously, but all that went down the drain after McGregor suffered a loss to Poirier.
However, Pacquiao's recent loss to Yordenis Ugas could spark a new round of talks. But Pacquiao made it clear that he has no interest in facing MMA fighters who want to make the jump to boxing.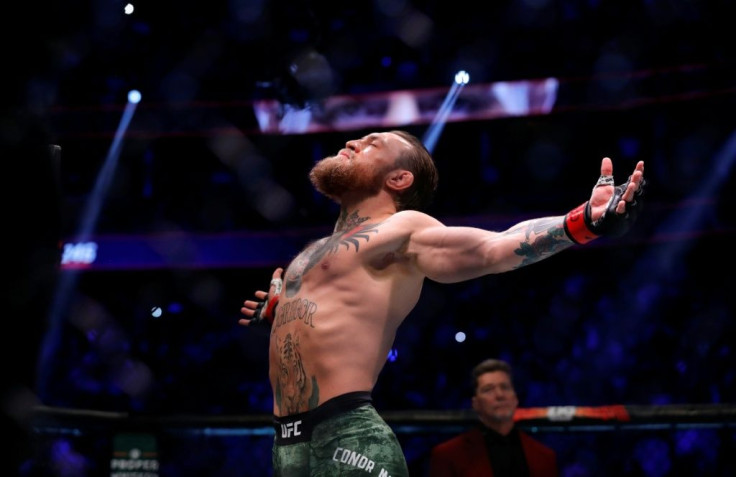 This sentiment was shared by Justine Fortune, one of Manny Pacquiao's coaches, saying that it would be unfair to match them.
He also took it up a notch, questioning the Irishman on his right to challenge the eight-division champion following back-to-back losses.
"It's unfair to match them like that. Conor's record is 1-5 in his last six fights. Why fight McGregor? McGregor does not deserve to fight Manny. Why give McGregor the payday? What gives him the right to fight Manny? McGregor has loss after loss after loss," Fortune stated.
© Copyright IBTimes 2023. All rights reserved.