Boxing News: Ring Girl Janira Gaxiola-Kremets Wants To Pursue Boxing Career
KEY POINTS
A Latina ring named Janira Gaxiola-Kremets girl wants to try and pursue a boxing career
Kremets is the first Mexican ring girl in history to be known internationally
Kremets said she developed a great relationship with Oscar De La Hoya
A proud Latina ring girl said that she might pursue a boxing career as well.
Aside from the thrill of every world title boxing fights, another thing that makes the event exciting is the ring girls. But Culiacán-born Janira Gaxiola-Kremets isn't just an ordinary ring girl. In fact, Kremets was the first Mexican ring girl in boxing history to be recognized across the globe.
The 29-year-old beauty has been previously seen on HBO but she is now working with Hennessy and Golden Boy Promotions. She appears exclusively on DAZN. Kremets has been in the spotlight lately and in a recent interview with Fightmag.com, the proud Latina reflected on the adversities she has gone through before finally fulfilling her dreams.
According to Kremets, she has developed a great relationship with Golden Boy promotions boss Oscar De La Hoya, working alongside the legend for six years.
"I've been so blessed to have worked alongside with 'Golden Boy' and Oscar De La Hoya for six years now. Oscar is the best. He is a very dear and close friend of mine," Kremets revealed.
Kremets debuted as the ring card girl at Floyd Mayweather vs. Manny Pacquiao fight also known as the "Fight of The Century." And while she considers it as a milestone in her career, she still can't believe how she managed to make it being an "underdog" during the auditions.
"May-Pac was my very first event ever. I still don't know how I managed to do it that entire week. I was extremely nervous, but hey, I survived after all," Kremets said.
Indeed, Kremets take pride for what she has accomplished in her career. Moreso, the thought of being able to represent all the Latino women across the world motivates her to take on even more challenges in life.
"I never gave up on my dream of becoming the first Mexican ring girl in boxing. I worked very hard and I was persistent. I represent all my Latino women. I'm honored and blessed to be able to do so and represent my flag. I've never felt so accomplished and happy. That made me realize how capable I am of doing anything I set my mind to, if I work hard and don't ever give up," Kremets pointed out.
Kremets has been keen on keeping her words. In fact, she already started training boxing and has been learning "the science" of the beautiful sport.
"I just started to box this year. Let me tell you something – I think I might like it more than being a ring girl. I absolutely love the science of the sport," Kremets revealed.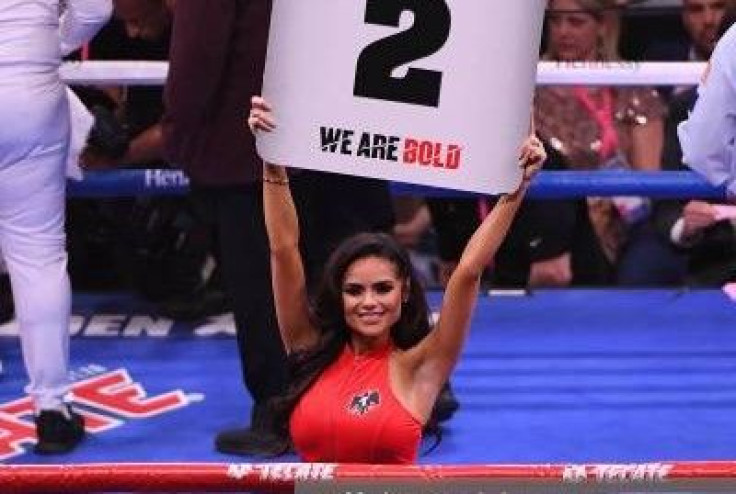 © Copyright IBTimes 2023. All rights reserved.