Boxing Rumors: Canelo Alvarez Makes Startling Revelation, Reveals Big Brother Kidnap Case In 2018
KEY POINTS
Canelo Alvarez reveals that he had to deal with his brother's abduction before facing Rocky Fielding in 2018
Alvarez wants to move his family to the United States
Alvarez hopes Mexican laws will improve for their safety
Saul "Canelo" Alvarez has weathered adversity to make sure that he enters the ring fully focused.
Rarely would one think that the 30-year-old would have some distractions in mind? It turns out that he dealt with something peculiar in 2018 before facing British opponent Rocky Fielding.
The reigning WBA WBC super middleweight champion made a startling revelation when he was interviewed on "In Depth with Graham Bensinger," which is set to air this weekend.
Alvarez bared that his brother was kidnapped at that time and added that he was the one who negotiated for three days before his sibling was released.
The Mexcian superstar had just landed in New York at that time when he was informed that one of his older brothers had been abducted.
Details on how much or what he had to give the abductors were not divulged. However, he believes that cops were behind the kidnapping, a reason why his and his family's safety is a big concern in his hometown.
"For three days, I negotiated with those a**holes so they would let him go. Three days," Alvarez stated.
Despite the distraction and worries, Alvarez was able to focus on his fight with Fielding. He won via technical knockout in the third round at the Madison Square Garden in New York City.
This allowed him to win the WBA super middleweight title. Since then, his winning streak continued, and he now holds a 55-1-2 record, winning 37 of them via knockout.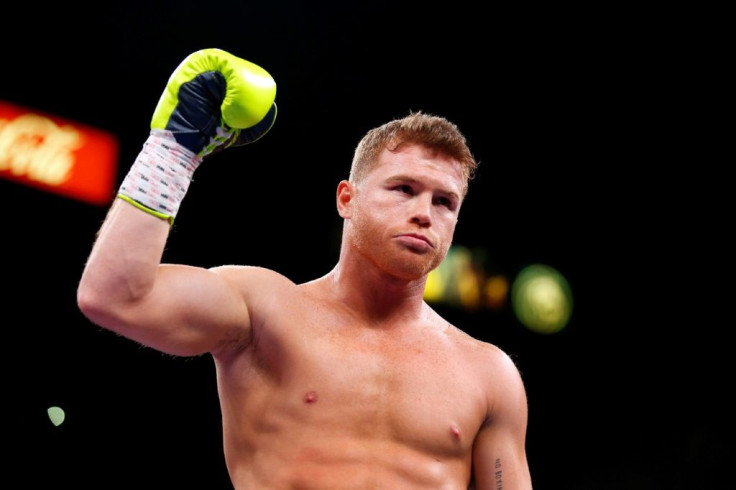 Having revealed that incident, Alvarez explained this is why he does not spend a lot of time in Mexico anymore.
Unless law enforcement improves and stiffer punishments are meted, the boxing champion continues to fear for the safety of his family, TMZ reported.
Alvarez wished that he could bring his family to the United States. However, he is aware that this may be difficult.
© Copyright IBTimes 2023. All rights reserved.