Brooklyn Nets Guard Sees Warriors Trading Second Overall Pick
KEY POINTS
Warriors could entertain trades for the second overall pick of the 2020 NBA Draft
Embiid or Simmons deal could interest Warriors
Warriors choice between Anthony Edwards and LaMelo Ball
The Golden State Warriors will be picking second in the 2020 NBA Draft, a privilege that could be kept or dealt off. This year's rookie class is not exactly loaded with Anthony Edwards seen as the top guy.
However, there are two potential top picks in the mix. LaMelo Ball and Anthony Edwards are expected to be the first to go. Based on some mock drafts, Ball looms as the top guy in the eyes of critics with the T-Wolves looking to pair him up with D'Angelo Russell, NBC Sports reported.

There is no question that Ball and Russell could be a deadly backcourt duo. But a problem seen here is that defense will take a major hit. Also, both players are ball-dominant, suggesting that there could be problems in ball sharing. The scenario also holds if Minnesota were to get Edwards.
Hence, the Warriors may end up settling on who the T-Wolves pass up. The wise bet is on Ball going first, meaning the Dubs would get Edwards at second. If Edwards goes first, there is talk that the Warriors could settle for big man James Wiseman. But as mentioned in a previous post, using the second overall pick on the 19-year-old center may not be ideal.
Most see Wiseman as a player that will need a lot of work. Though he has shown he can play on defense, he may be a liability on offense. The 7-foot-1 center does not own a decent shot and cannot pass well. Wiseman could develop that but the Warriors are likely to want someone who can make an immediate impact.
There is also that option where the Warriors could take in a good pick at no. 2 and then trade it off. Spencer Dinwiddie made that call, alleging that a deal with the Philadelphia 76ers could happen. That in mind, would a Ben Simmons or Joel Embiid work?

Simmons has been suggested in trade talks the past weeks. The former top pick saw another abrupt end to his NBA season and critics feel it is time to consider a trade. The Cleveland Cavaliers were keeping tabs with his situation and could make a move. If not the Cavs, the Dubs may consider it though most feel the immediate need is a center.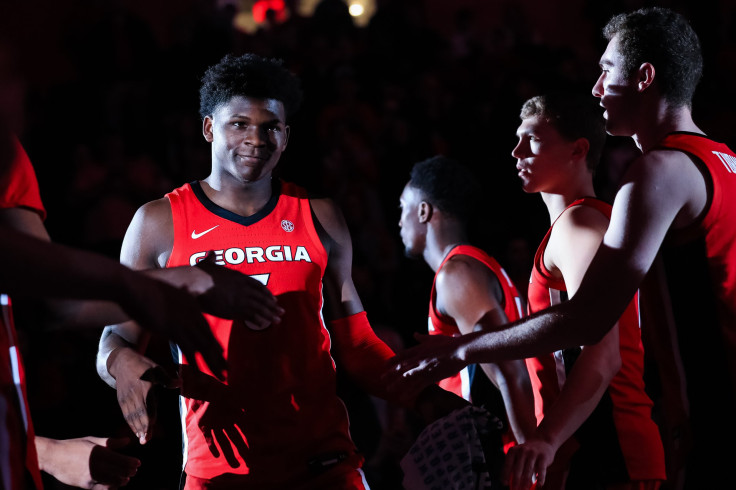 The Dubs may or may not trade away their second overall pick. Steve Kerr could try out the rookie at first and then consider a trade later on in the season. Before anything else, it all depends on who the Dubs will select with the second overall pick of the 2020 NBA Draft.
© Copyright IBTimes 2023. All rights reserved.