Bryce Harper Contract: 3 Players Will Make More Money Than Phillies' Star In 2019 MLB Season
Bryce Harper made history Thursday afternoon by agreeing to a 13-year, $330 million contract with the Philadelphia Phillies. It's the most lucrative deal ever signed by an athlete in North America in terms of guaranteed money.
That doesn't mean Harper will be the highest-paid player in sports, or even in baseball for that matter, for the 2019 season. The average annual value of $25.38 million is just the 14th-highest of all time, and three MLB players are set to make more money than Harper this year.
Philadelphia will pay Harper a $10 million base salary in the first year of the contract with a $20 million signing bonus. The outfielder will make $26 million a year for the next nine seasons, followed by a $22 million annual salary in the final three years of the deal.
Manny Machado received a 10-year, $300 million contract from the San Diego Padres, and he'll make the same amount of money as Harper in 2019. Miguel Cabrera will also earn $30 million this season as part of his eight-year, $248 million contract.
Mike Trout will actually make the most money of any player in 2019 with $33.25 million. It's part of a six-year, $144.5 million contract that is set to end after next season. Now that Harper and Machado are signed, the league is preparing for Trout's free agency.
If Trout hits the open market, he could shatter Harper's contract, considering he's cemented his spot as the best player in baseball. The Los Angeles Angels' outfielder could conceivably get a $400 million contract.
David Price is right behind Trout with a $31 million salary in 2019. His seven-year, $217 million contract with the Boston Red Sox is the most lucrative deal ever signed by a pitcher.
Clayton Kershaw, who faced off with Price in the last game of the 2018 World Series, will also make $31 million. He opted out of his contract to sign a new three-year, $93 million deal with the Los Angeles Dodgers this offseason.
Zack Greinke's six-year, $206.5 million contract gives him a record $34.4 million average annual value, but he'll only make $24 million in 2019 because $62.5 million of his deal has been deferred to 2022-2026.
For payroll purposes, Max Scherzer technically has a salary north of $37 million for the 2019 season, but most of that has been deferred. The Washington Nationals will pay the three-time Cy Young winner $105 million of his $210 million contract from 2022-2028.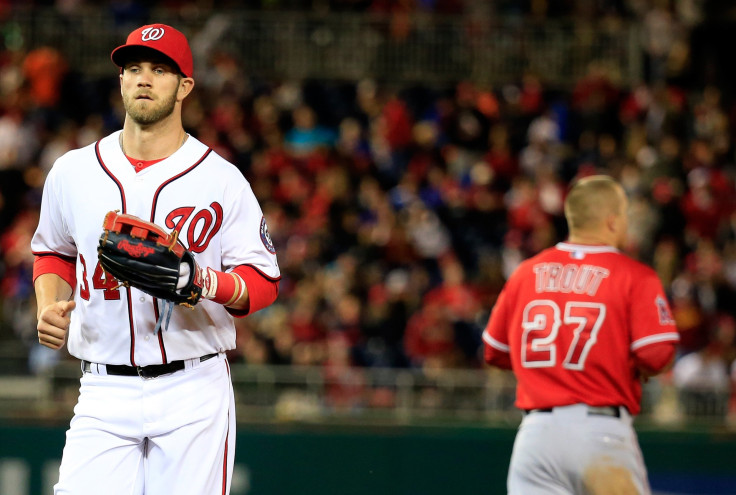 © Copyright IBTimes 2023. All rights reserved.