Buhari's War On Corruption: Nigeria Petroleum Minister Appointment Vital To Overhaul Corrupt Oil Industry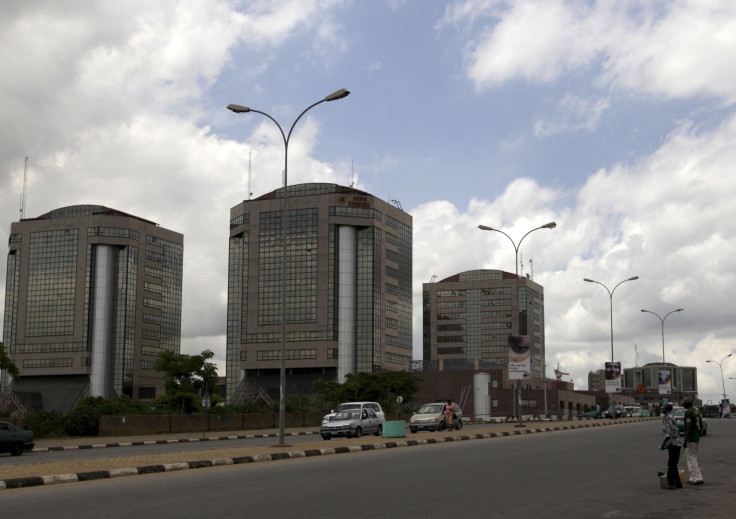 After assuming office in May, Nigerian President Muhammadu Buhari vowed to wage war on corruption in Nigeria's opaque petroleum sector, and the newly elected leader has taken some steps to keep his promise. Most recently, Buhari announced a new managing director to run Nigeria's state oil company, sacked its eight executive directors and dissolved the entire corporate board.
But Buhari's administration still lacks a petroleum minster, one of the most powerful members of the presidential Cabinet. The vacancy could hinder Buhari's efforts to drive out graft in oil-dependent Nigeria, as his government struggles to recover billions of dollars stolen by oil officials from the nation's coffers in recent years, experts said.
"It's a good first step, but a petroleum minister needs to be appointed and policy direction firmly established," said Segun Osuntokun, a partner in the London office of international law firm Berwin Leighton Paisner and head of its Africa group. "Getting it wrong, I think, would be disastrous."
Nigeria's minister of petroleum and natural resources would be charged with overseeing the country's lucrative oil industry, including the state-owned Nigerian National Petroleum Corporation. A trustworthy petroleum minister could help Buhari locate the lost oil funds, implement regulations on the sector to increase transparency and prevent information leaks, and also watch out for further wheeling and dealing in the Nigerian National Petroleum Corporation by ordering the company board to issue an annual report. The minister should also restructure the state oil company so that it remains state-owned but operates like a business -- independent of political ties, competitive with oil firms around the world and invested in oil industries outside Nigeria, experts said.
The scale of corruption within Nigeria's state-run oil company was revealed in a report published Tuesday by the National Resource Governance Institute, an international governance watchdog in New York City. The report found the Nigerian National Petroleum Corporation has increasingly stolen large sums of money from the Nigerian treasury. The company, which did not respond to requests for interviews, withheld about $12.3 billion from the sale of 110 million barrels of oil over 10 years.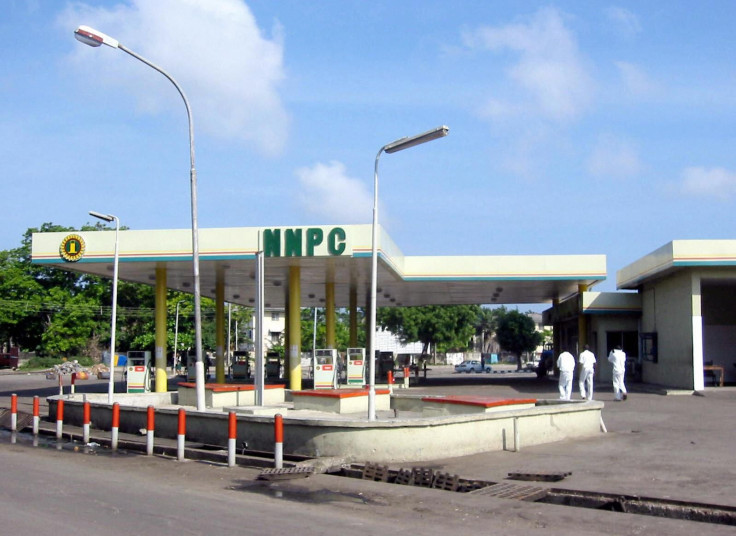 Buhari has named Emmanuel Ibe Kachikwu, executive vice chairman of Exxon Mobil Africa, to take the helm at Nigerian National Petroleum Corporation in an effort to address the firm's corruption scandals. However, Kachikwu will have little power over restructuring the company without a petroleum minister in place above him. As the managing director, Kachikwu will direct the company's day-to-day operations, while the petroleum minister would implement reform plans set by the president.
"The minister is crucial to carrying out any oil sector reform agenda," said Alexandra Gillies, director of governance programs at the Natural Resource Governance Institute, the policy think tank that authored the report. "The mismanagement of the oil sector has reached quite severe levels, so there is a lot to be done. [Nigerian National Petroleum Corporation] absolutely requires restructuring, which will require a clear vision. That would typically be developed from within the ministry."
There's speculation that Buhari, a former petroleum minister and ex-military ruler, will keep the oil portfolio for himself rather than trust others with an industry that accounts for more than two-thirds of Nigeria's state revenue each year. It would not be the first time a Nigerian ruler oversaw the petroleum ministry as well as the affairs of the state. After taking power through a coup in 1993, military dictator Gen. Sani Abacha controlled the petroleum ministry until appointing Dan Etete to the post two years later. Etete was later accused of extorting oil companies and laundering hundreds of millions of dollars.
For Buhari, being both president and petroleum minister would be impractical if he plans to wipe out graft and build a lasting foundation that can withstand future corruption. Instead, Buhari will need to select a candidate who knows the ins and outs of the oil business but can resist the temptation of enriching himself and those around him, observers say.
"It's a difficult balance. That petroleum minister has got to know the industry but has the caliber of character to do what's right," said Osuntokun, who was born in Nigeria and specializes in oil and gas industry issues.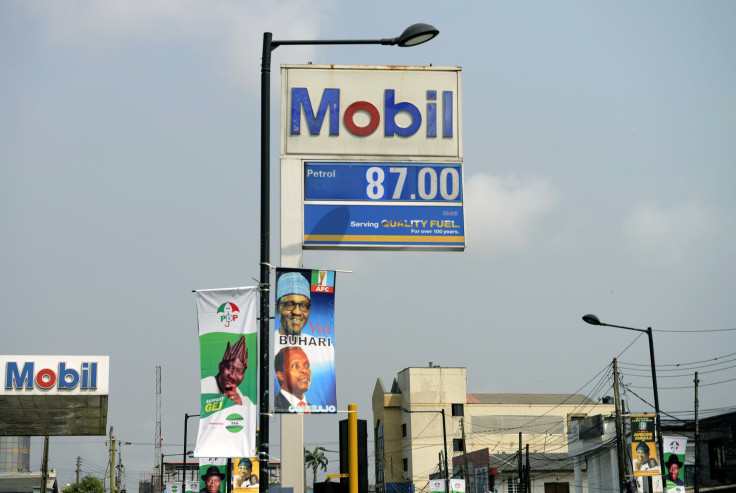 Experts said Buhari, whose Cabinet posts remain largely unfilled, could announce a list of ministerial appointments by next month. The Nigerian president, however, has indicated his intentions to flush out corruption from past administrations before naming new ministers. His predecessors were members of the Peoples Democratic Party, which governed Nigeria since the return of democracy in 1999 and was widely accused of theft, election rigging and silencing dissent.
Last month, ahead of a visit to the United States, Buhari asked U.S. President Barack Obama to help identify which banks and countries were housing looted oil money so the Nigerian government could try and recover the "mind-boggling" sum. But a precedent of government corruption in other countries suggests that it is unlikely Buhari will recoup the funds in a timely fashion. A study published last year showed that the Philippines economy lost $132.9 billion because of illicit government spending in the past five decades -- money that has never been returned and otherwise could have helped the impoverished nation's economy grow.
Moreover, overhauling a crooked system that has been in place for 16 years is time-consuming and ministerial appointments must be ratified by the Nigerian Senate. Selecting a petroleum minister sooner rather than later would help move this process along, experts said.
"The notion that he's going to sanitize the system before appointing ministers doesn't hold at all," said Omolade Adunbi, a professor of African studies at the University of Michigan who specializes in oil and natural resource politics. "Corruption is not something you can end in a few months or in a few weeks, not even in a few years."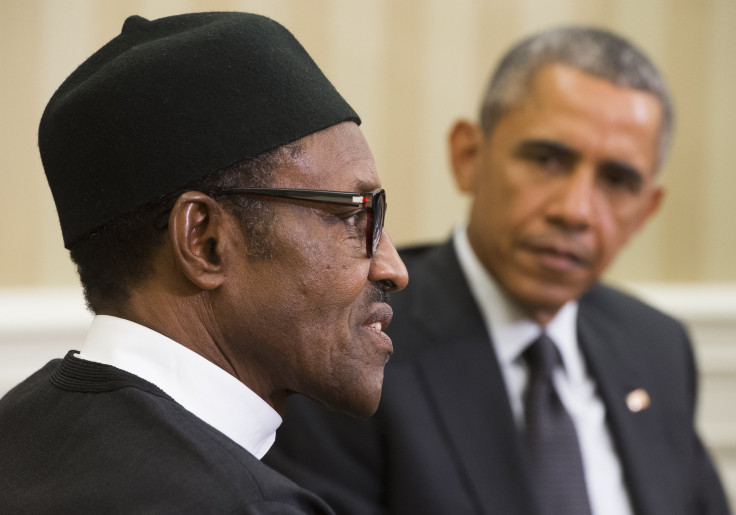 At the same time, one loyal Cabinet member cannot crack corruption alone or revive Africa's largest economy, which is worth $510 billion but has suffered from slumping gas prices and large-scale theft, experts said. Buhari has been advised to end state-run fuel subsidies, in which underhanded practices drained billions from the Nigerian treasury. But the subsidies are a decades-old program meant to keep fuel prices low for millions of Nigerians, and ending or reducing the subsidies could trigger a fuel crisis in the country. Although Nigeria is the continent's biggest crude oil producer, a neglected refining system has made the West African nation almost entirely reliant on imports for the 40 million liters of gasoline it consumes per day, Reuters reported.
"Today, the Nigerian National Petroleum Corporation has physically become the cash cow for the government and politicians rather than competing in the downstream and upstream sector of the oil industry," Adunbi said in a telephone interview Wednesday.
That means the success of Buhari's war on graft in the oil industry will hinge not just on whom he names petroleum minister. It also will depend on who the new minister's cronies are, the effectiveness of regulations and also a little on luck, experts said.
"Buhari knows what he's got to do and making the right appointment is only a start," Osuntokun said. "He needs to have good fortune on his side, quite frankly."
© Copyright IBTimes 2023. All rights reserved.