BYU Cougars - Ole Miss Rebels Basketball: TV Channel, Live Stream Info, Line For Tournament Game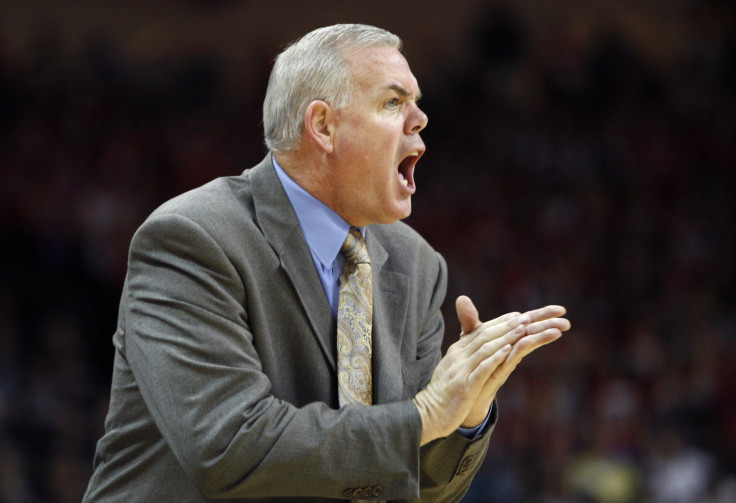 BYU and Ole Miss were selected to the 2015 NCAA Tournament, but since they were one of the last four teams in, both have to earn their way into the Round of 64. The two No.11 seeds will square off in the official first round of March Madness.
The Cougars likely could've avoided playing in one of the first four games, had they won the WCC Championship. BYU made it to the conference title game, but they were defeated easily by Gonzaga, 91-75. Prior to that loss, the team had won eight consecutive games, including a victory over Gonzaga on Feb. 28.
Ole Miss will be forced to play on Tuesday night in Dayton because of their poor showing in the SEC Tournament. After going 11-7 in conference play, the Rebels were upset in their first SEC Tournament game, losing to South Carolina, 60-58. It was the second straight loss for Ole Miss, and their fourth defeat in five games.
The contest could end up being one of the most exciting games of the tournament. BYU is second in the country, scoring 83.6 points per game. Ole Miss will attempt to limit Tyler Haws, who puts up 21.9 points per contest. He was limited to just 15 points in BYU's loss to Gonzaga.
The Rebels are led by Stefan Moody, who scores 16.3 points and grabs 3.5 rebounds per game. Jarvis Summers and Ladarius White have a scoring average in double-digits.
Both BYU and Ole Miss have had two of the most memorable players in the NCAA Tournament in recent years that didn't go on to have much success in the NBA. Marshall Henderson scored 19 points in 2013 when Ole Miss upset No.5 Wisconsin, and he's never played in the pros. Jimmer Fredette was drafted, but he's been a marginal NBA player after averaging 28.9 points per game as a senior for BYU.
Start Time: 9:10 p.m. ET
TV Channel: truTV
Live Stream: NCAA March Madness Live
Point Spread: BYU favored by 3 points
Over/Under: 158 points
Prediction: BYU over Ole Miss, 80-71
© Copyright IBTimes 2023. All rights reserved.