CDC Shifts Caribbean Destination To 'High' Risk After Massive Downgrade Of COVID Travel Warnings
Only one location was bumped up to the Centers for Disease Control and Prevention's (CDC) "high" risk category on Monday after a massive downgrade of destinations last week.
The CDC no longer has any nations listed in its Level 4 "very high" risk travel category, now reserving the designation for special circumstances as changes in the COVID pandemic occur around the world.
Only the Caribbean island of Saba saw its COVID risk increase, moving it to the Level 3 risk category from Level 1 "low" risk.
A Level 3 "high" risk nation has more than 100 COVID cases reported per 100,000 residents in the last 28 days.
Saba joins several European countries with the Level 3 designation, including France, Germany, Greece, Ireland, Italy, Portugal, Spain, and the U.K., as well as countries such as Brazil, Canada, Mexico, and Malaysia, Thailand.
Currently, there are about 120 locations listed in the Level 3 category.
The CDC recommends travelers be "up to date with your COVID-19 vaccines before traveling" to a Level 3 nation and says that "even if you are up to date with your COVID-19 vaccines, you may still be at risk for getting and spreading COVID-19."
Also seeing changes on Monday were four locations that moved from Level 3 to the CDC's Level 2 "moderate" risk category for travel – El Salvador, Indonesia, Oman, and the United Arab Emirates.
A Level 2 destination has between 50 to 100 COVID-19 cases reported per 100,000 residents in the past 28 days, the CDC said.
A total of 13 locations are currently listed in the Level 2 category, including Bolivia, Eswatini, Iraq, Peru, South Africa, Sri Lanka, the Turks and Caicos Islands, Zambia, and Zimbabwe.
Also seeing improvements in their COVID situations are Armenia, Azerbaijan, and Libya, which all dropped down to the CDC's Level 1 "low" risk category.
A Level 1 location has 49 or fewer COVID cases per 100,000 residents reported over the past 28 days. Currently, the CDC has listed just over 50 nations with the Level 1 "low" risk travel status for COVID.
The agency's "unknown" category also saw an update on Monday, with the addition of The Gambia.
An "unknown" nation is deemed by the CDC based on its lack of information due to unrest in the region or ongoing warfare, where information about the COVID situation is simply unreliable.
The CDC advises against traveling to an "unknown" location based on the unknown risks.
Some other nations in this category include Afghanistan, Algeria, Antarctica, Azores, Canary Islands, Cambodia, Cook Islands, Venezuela, Macau, Tanzania, and Greenland.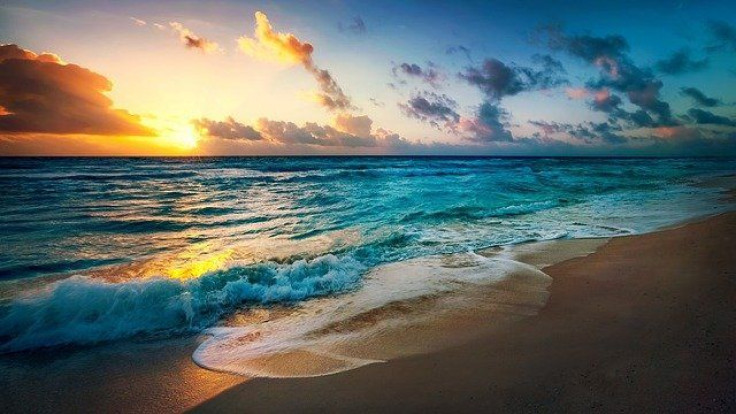 © Copyright IBTimes 2022. All rights reserved.
FOLLOW MORE IBT NEWS ON THE BELOW CHANNELS