Chicago Mom Loses All Four Kids To Gun Violence, Highlighting City's Epidemic Of Firearm Deaths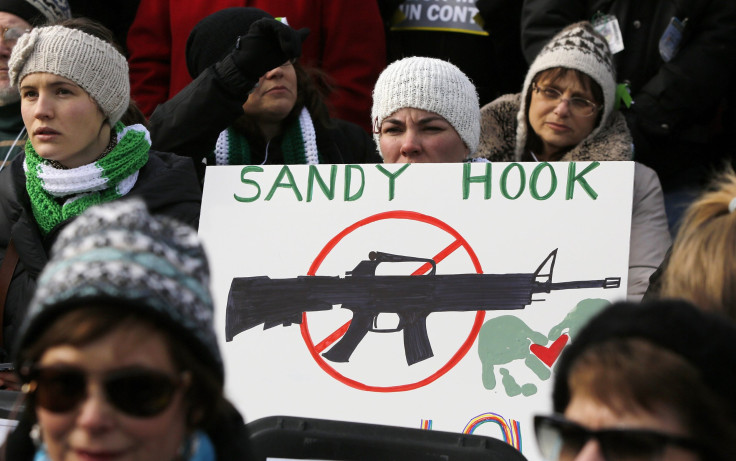 A Chicago woman who once lamented the loss of her three children to gun violence to the Chicago Tribune lost her fourth and final son to a gunshot wound over the weekend, the newspaper reported Sunday.
"I only have one child left," the woman, Shirley Chambers, told the Tribune after the death of her third child in 2000, "and I'm afraid that [the killing] won't stop until he's gone too."
This time, Chambers did not speak to the newspaper following the death of her last surviving child. Instead, family friends and neighbors confirmed that Ronnie Chambers, 33, was killed after a gunman opened fire on a van he was a passenger in.
Laverne Smith, a family friend, told the newspaper its "ridiculous" that Chambers managed to lose all of her children to gun violence, stressing that "we need to get the guns off the street and build a good life for our babies."
Ronnie Chambers' sister, LaToya, was reportedly shot to death in the lobby of an apartment building in April 2000. The 15-year old was killed during an argument between her boyfriend and a 13-year old boy.
Carlos Chambers, then 18, was shot and killed in 1995 while standing on a street corner. Jerome Chambers, then 23, was fatally shot in July 2000 in a drive-by shooting while he was standing in front of a pay phone.
In the 2000 Tribune story about the family, Ronnie Chambers told the newspaper it was difficult to accept the nonsensical deaths of his siblings.
"I ask myself, 'Why am I still here?' Out of all of them, I was the only one who got in trouble," he said. "They didn't do anything wrong."
The Tribune reports he had been arrested 29 times and had four felony convictions.
Chicago has a reputation for being a hotbed for gun violence, particularly gang-related homicides. There were at least 2,364 shooting incidents and 487 homicides – 87 percent of which were firearm-related -- in the city last year. According to data from the Department of Defense, since 2001 more Chicagoans have been murdered than the number of U.S. troops killed in Afghanistan.
Young people are too often the targets, according to The Washington Post, which reports 319 Chicago public school students were shot last year. Twenty-four of them were killed.
Combating the United States' epidemic of gun violence and fatalities became a national priority for the first time in more than a decade, following December's shooting massacre at a Connecticut elementary school. Twenty small children and eight adults were killed by a lone gunman.
At least 1,300 people have been killed by a gun since the Newtown tragedy, according to a database compiled by Slate. Almost 100 of those victims have been children and teenagers.
© Copyright IBTimes 2023. All rights reserved.