China Drops One-Child Policy, Allows Couples To Have Two Children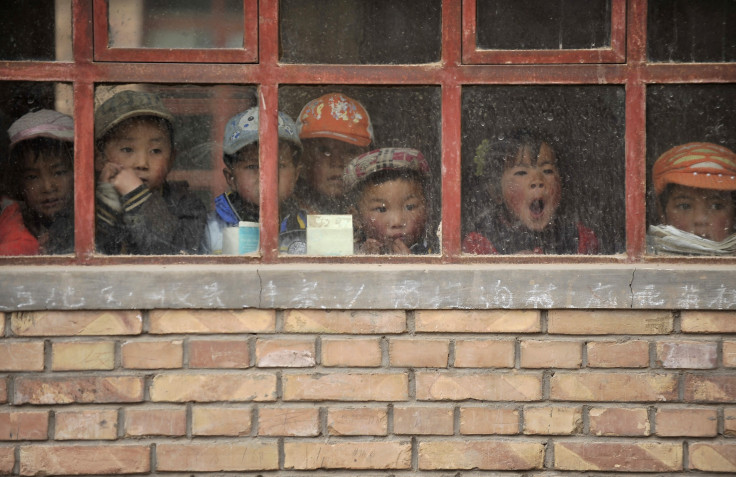 China will discontinue its controversial one-child policy and allow couples to have two children, state-run Xinhua news agency reported, citing an announcement by the ruling Communist Party Thursday.
The decision to abolish the population-control method comes after a four-day meeting in Beijing to chalk out plans for the next five years for the world's second-largest economy, according to reports. And the move is part of President Xi Jinping's move to shift China's economic growth to a more gradual yet stable trajectory.
"It shows the party wants to take action as soon as possible, and shows there is no time to delay for China to modify its population policy," Wang Yukai, a governance professor at the Beijing-based Chinese Academy of Governance, told Bloomberg. "They couldn't wait for the legislation to pass next year. The leaders want the new policy now."
China, which is the world's most populous country had a population of 1.357 billion as of 2013. The one-child policy was introduced in 1978 and was implemented on Sept. 18, 1980, and couples who did not obey the rule were liable to face punitive measures ranging from fines to loss of their jobs to forced abortions, the BBC reported.
Opponents of the policy argued it led to a rapidly ageing population that caused the country's labor pool to shrink. Thursday's move, which follows months of speculation according to the Guardian, comes after a previous effort failed to raise the number of births by 2 million each year.
"It is long overdue. It's definitely the right direction but I think its impact is going to be rather less than would [initially] appear," Steve Tsang, a professor of Contemporary Chinese Studies at the University of Nottingham, told the Guardian.
© Copyright IBTimes 2022. All rights reserved.
FOLLOW MORE IBT NEWS ON THE BELOW CHANNELS