China Going To War? Taiwan Concerned About Beijing's Military Development In South China Sea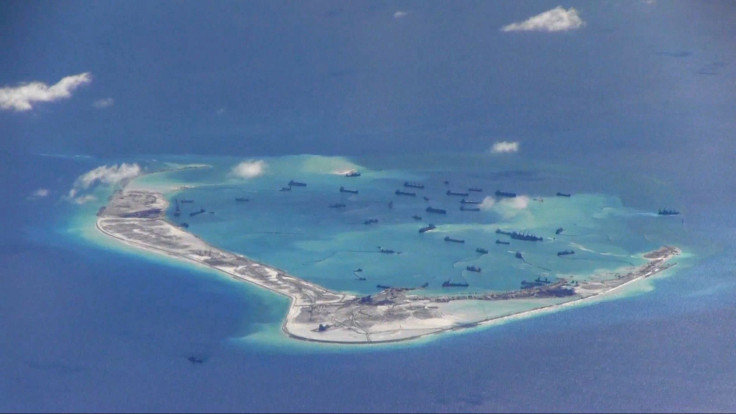 Taiwan has raised concerns over China's accelerated military development and recent activities by its military aircraft and ships near the disputed islands in the South China Sea, according to a Taiwanese government defense report draft reviewed by Reuters. The news comes just a day after reports surfaced that Beijing has started fresh construction work in the disputed waters.
The 2017 Quadrennial Defence Review (QDR) not only mentions about the threats from China but also highlights the uncertainty of a future strategic direction of the United States in the region. Earlier this month, reports surfaced that China's escalating military activities in the South China Sea forced Taiwan's navy to step up regular patrols in the disputed waters and conduct joint training with the air force.
"The recent activity of Chinese jets and ships around Taiwan shows the continued rise in (China's) military threat capabilities," the draft said. "In addition to posing a military threat to our country, it also has a negative impact on regional stability."
Read: Are China And Japan At War Over The South China Sea?
The document is set to be presented to parliament Thursday by Taiwan defense minister Feng Shih-kuanm according to Reuters. "The country's military development and Taiwan's freedom and prosperity are the same living body," the draft stated.
However, Chinese Premier Li Keqiang said Wednesday that China was resolutely opposed to Taiwan's independence.
"No matter how the situation on the island may evolve, the fraternal bond between the two sides cannot be severed and will not be able to change history or the fact that both sides belong to one and the same China," Li reportedly said.
China claims most of the South China Sea, through which over $5 trillion of maritime trade passes annually. Brunei, Malaysia, the Philippines and Taiwan also have conflicting claims to the waters.
On Tuesday, satellite images showed China's new construction work on a disputed island in the region, just days ahead of the first official visit by U.S. Secretary of State Rex Tillerson.
Meanwhile, Japan announced Monday it would send its Izumo helicopter carrier to the South China Sea claimed by China in May with stops scheduled for Singapore, the Philippines and Sri Lanka.
© Copyright IBTimes 2023. All rights reserved.