China Kills 28 People Responsible For Fatal Coal Mine Attack: State Media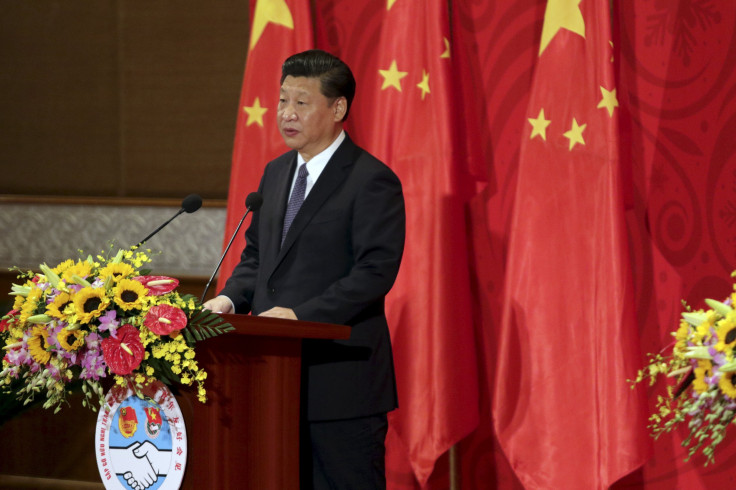 Chinese police have killed 28 people responsible for September's fatal coal mine attack in the western region of Xinjiang, state-run media reported Friday. Reports on Xinjiang Daily newspaper and Tianshan Net, a news portal run by Communist Party officials in Xinjiang, were the first official confirmations of the attack that killed 16 people and injured over a dozen in northwestern Aksu Prefecture.
Tianshan reported that the assailants went underground after the attack on Sogan colliery, according to the Associated Press. Following this, Chinese authorities carried out a manhunt in the area, killing the attackers and taking one in custody by Nov. 12, the report added.
"After 56 days of continuous fighting, Xinjiang destroyed a violent terrorist gang directly under the command of a foreign extremist group. Aside from one person who surrendered, 28 thugs were completely annihilated," Xinjiang Daily reported, according to Reuters.
The newspaper reportedly said that two of the assailants seemed to have names similar to those of Uighurs, a Turkik-speaking Muslim minority in Xinjiang, who blame China for curbing them culturally and economically. Xinjiang Daily reported, according to Reuters, that the two attackers were leaders of an unnamed foreign extremist group.
According to Xinjiang Daily, the assailants started watching extremist videos in early 2008 and communicated six times with an extremist group outside China, seeking strategic guidance.
"Members of this foreign extremist group transmitted orders to the gang many times and demanded pledges of loyalty," Xinjiang Daily reported, without elaborating.
The news of the death of the attackers comes just a day after Chinese President Xi Jinping said his country would "fight against any violent terrorist attacks that challenge human civilization," referring to the execution of a Chinese hostage by the Islamic State group in the Middle East.
Speaking at the Asia-Pacific Economic Cooperation summit in Manila, Philippines, Xi added: "Terrorism is a universal enemy of mankind."
© Copyright IBTimes 2023. All rights reserved.