China Takes Discreet Stance On Wagner Mutiny, Deeming It Russia's 'Internal Affair'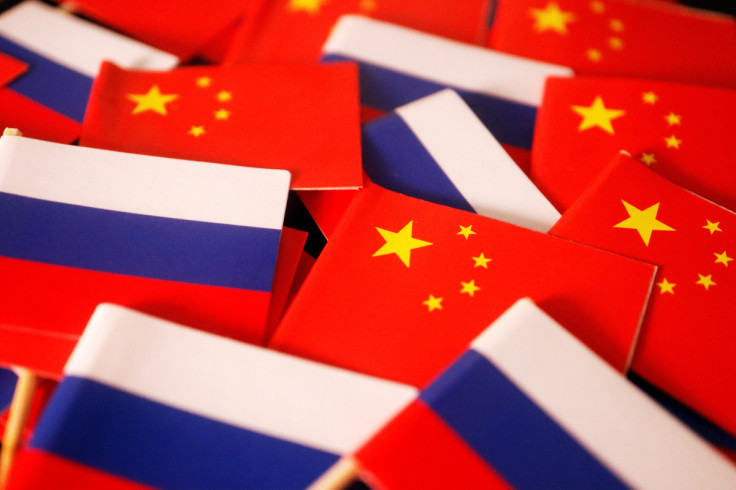 KEY POINTS
Yevgeny Prigozhin, the leader of the Wagner Group, led his soldiers to a location approximately 124 miles away from Moscow
However, a deal was brokered by Belarusian President Alexander Lukashenko
An agreement was reached for the Wagner Group to withdraw from the area
The Chinese Foreign Ministry on Monday emphasized the strong and effective communication channel between China and Russia at various levels, highlighting the close and positive relationship between the two nations.
During a regular press briefing, Mao Ning, the spokesperson for the Chinese Foreign Ministry, responded to inquiries about the Wagner Group incident that took place over the weekend. Mao Ning said that the incident involving the Wagner Group is considered an internal affair of Russia.
"As Russia's friendly neighbor and comprehensive strategic partner of coordination for the new era, China supports and believes Russia's ability to maintain national stability and achieve development and prosperity," Mao said, according to CGTN.
Yevgeny Prigozhin, the leader of the Wagner Group, led his soldiers to a location approximately 124 miles away from Moscow. However, an unexpected turn of events occurred when Belarusian President Alexander Lukashenko brokered a deal, resulting in an agreement for the Wagner Group to withdraw from the area.
The agreement stipulated that Prigozhin, along with the troops supporting the rebellion, would be granted immunity from prosecution. Additionally, Prigozhin would be allowed to seek refuge in Belarus, effectively going into exile in that country.
According to Wen-ti Sung, a political scientist specializing in US-Taiwan-China relations and affiliated with ANU's Taiwan studies program, Chinese media coverage of the incident occurred later than that of Western media.
"In terms of propaganda, China's state media focuses on presenting a positive image of Putin, repairing the supreme leader's image of unassailability and control, as well as highlighting continued stability of Russian society," he told Al Jazeera.
China has maintained an official stance of neutrality regarding the Russian invasion of Ukraine. Despite Western sanctions, China has provided crucial economic support to Russia. In spite of the situation, China continues to refer to Moscow as a significant "strategic ally."
Shen Dingli, an international relations scholar based in Shanghai, expressed his perspective on the Wagner incident, suggesting that it could result in Russia becoming more reliant on China, as reported by The Guardian.
Shen also noted that China would adopt a more cautious approach towards its relationship with Russia.
According to Ian Bremmer, president and founder of the global political risk research and consulting firm Eurasia Group, China's statement affirming its support for Russia in maintaining national stability implies that it refrains from offering direct military assistance to Russia.
″[China is] thinking that they are not providing any military support for Russia, even when Putin's back was up against the wall, when he might have gone down, when they didn't know what was going to happen," Bremmer said.
© Copyright IBTimes 2023. All rights reserved.