China's Carjacker-Turned-Baby-Killer Sentenced To Death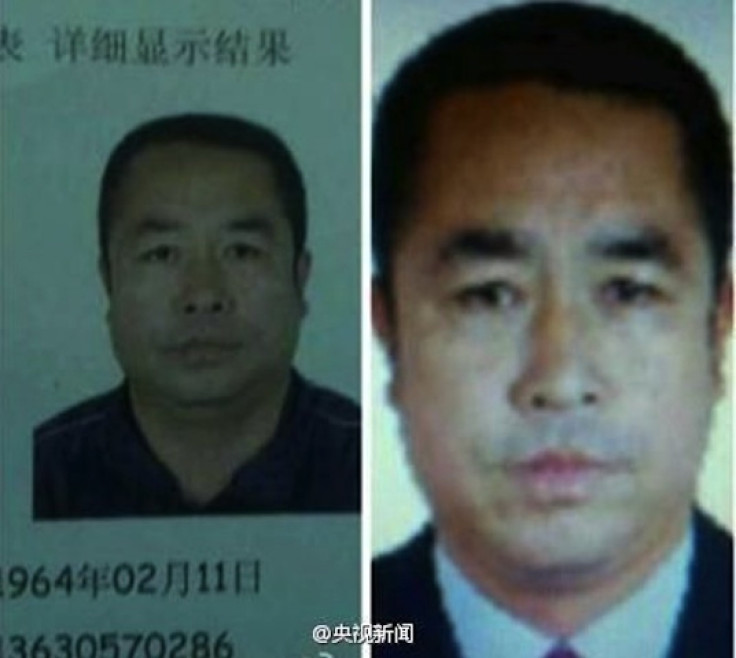 The man behind the carjacking-turned-murder in northeastern China's Jilin province in early March has been sentenced to death by the Intermediate People's Court. Zhou Xijun, 48, was also ordered Monday to pay 50,000 yuan, roughly $8,710, in fines for theft and an additional 17,000 yuan for compensation to the child's family.
According to the China Daily, his lawyers are planning to appeal.
The case, which captivated the attention of the nation, began as a simple carjacking and turned deadly after Zhou realized there was a baby in the backseat of the car he had stolen.
In early March, 3,500 police officers in Jilin province and neighboring Liaoning went on a two-day search for the vehicle and child, which had been taken outside of a supermarket where baby Haobo's father worked. The child's father stepped into the store briefly, leaving his infant son in the vehicle, along with the keys in the ignition. By the time he emerged from the supermarket, both the vehicle and the child were gone.
The searches proved to be fruitless, but on the evening of the second day Zhou turned himself in to authorities, telling the police where he had left the stolen vehicle, adding that he had also strangled and buried the baby in the snow roughly 60 kilometers (40 miles) from the original site.
The story of the missing baby in the stolen vehicle went viral on China's Twitter-like micro-blog platform Weibo, as celebrities and other public figures questioned the nation's values. Many believe that China's shift toward focusing on economic prosperity has degraded the nation's moral values, and that the breakneck development and wealth in some areas and the still rampant poverty in others have made such tragic incidents more common.
One commenter on Weibo reflected on the story upon hearing Zhou's guilty verdict, still deeply disturbed over how someone could be so desperate for money that he would risk his own freedom to steal a car in broad daylight, and worse, kill an innocent baby after realizing the mistake. "Justice may be served in the courts, but there is still a bigger issue," the user said in a comment thread on Weibo. "Money can't be what drives us anymore."
© Copyright IBTimes 2023. All rights reserved.