China's Internet War: Protecting From Western Ideals May Stifle Economic Development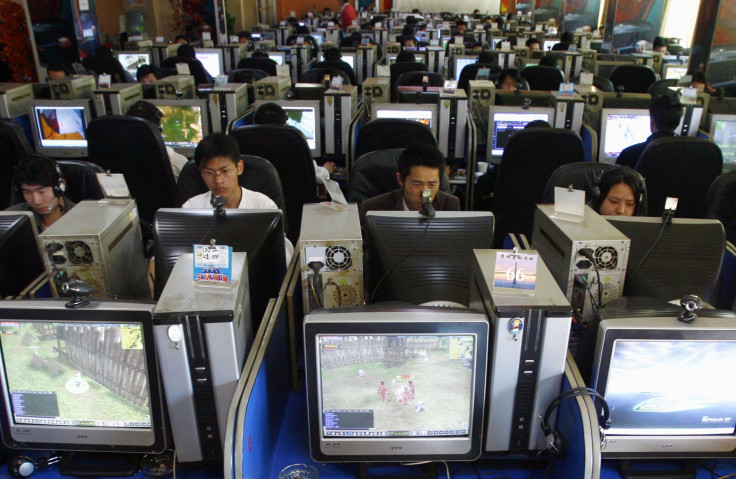 China's military is in the middle of a "hidden war" with the West, according to an editorial in the People's Liberation Army Daily. The piece claims that the Internet has become an "ideological battlefield" that can only be won by controlling it. In shielding the Chinese public from "Western hostile forces," China's government may successfully win an ideological battle, but it may come at the cost of homegrown technological innovation and could stifle economic development.
China's Internet freedom is already heavily restricted by the government's media censorship bureau, using a mechanism called the Great Firewall, which monitors and controls what information can be received on the Internet within Chinese borders. The editorial goes a step further by expressing an explicit desire for China's military and public security bureau to shoulder the responsibility of expanding defense efforts from just physical space to also include cyberspace, using a "Red Army" of "seed-planters and propaganda teams." Beyond that, the central government aims to promote this kind of regulation as a norm for global standards.
"The Chinese have a strategy that has two parts: one is cyber sovereignty, so both controlling the information that comes in through filtering and censorship and increasingly reducing dependence on foreign technology and replacing it with Chinese technology," said Adam Segal, senior fellow for China Studies and the director of the Digital and Cyberspace Policy Program at the Council on Foreign Relations. "The second is a more assertive, Internet diplomacy, so we see them pushing the norm of cyber sovereignty around the world and kind of undermining the U.S. perspective about the Internet being a global, open, secure platform."
In doing this, the party is hoping for two outcomes: boosting the domestic tech market while simultaneously protecting the country from "poisonous" Western ideals.
China's concerns with the Internet are rooted not only in content on the free Web, but also with technological tools that the country has increasingly become dependent on. The Chinese government has adopted and advocated the perception that software made overseas is a threat to national security, and has implemented a plan to eliminate the use of foreign web and tech services through censorship, or limiting their use through new restrictions and regulations by offices and educational institutions. For example, government bodies have already banned the use of Microsoft's Windows 8 operating systems in state offices, which will protect them from hacking concerns and also open up a market for domestic brands to step in.
But the benefits of these regulations aren't cut and dry. Unsurprisingly, tightening the grip on the Internet in the name of cybersecurity or defending values has raised concerns of stifled thought and innovation.
"Foreign businesses [operating in China] have grown increasingly frustrated with the difficulties of doing business in China because of attacks on VPNs and access and this and that," Segal said, when asked about the economic repercussions of a further restricted Internet. Additionally, there is an effect on homegrown businesses.
"There is also a longer-term concern about innovation," he explained. A majority of the people who are affected by blocked access to Github, Google Scholar, Google Docs and other restricted services have been the country's scientists, tech professionals and other academics, creating roadblocks for development, Segal said. "There has been discussion within China that this will have a long-term effect the Chinese economy."
Though a tech boom in China has started to close the gap on the country's almost completely dependent relationship with Western technology, web tools and services, innovators still run the risk of hitting a developmental wall.
During a visit in 2013, Google chairman Eric Schmidt made headlines in Hong Kong when he said government censorship was creating a "middle-income trap," a phenomenon of developing nations that are unable to push past a certain level of economic improvement and get to the next level. Schmidt explained that an open Internet can solve issues like unemployment, giving way to entrepreneurship and innovation that other mediums can't.
Despite this threat, backlash from the average Chinese web user is still comparatively small.
"For a majority of people it's just not an issue for them," Segal said. "Most Chinese use the Internet the same way they do in the U.S., for news and information about celebrities, and looking at videos of funny cats. They're not going to the New York Times website, they're not trying to access Amnesty International.
"So for most of them, the Internet looks fine."
© Copyright IBTimes 2023. All rights reserved.