China's real estate bubble economy is in big trouble: Chanos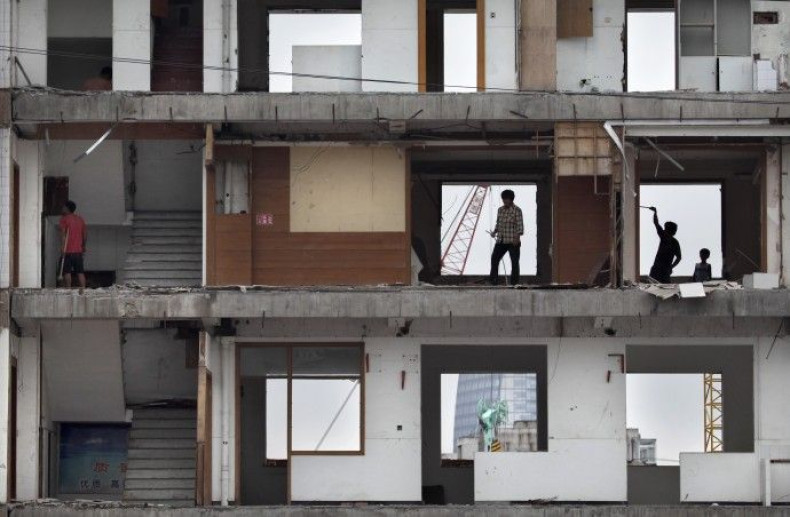 Jim Chanos, founder of hedge fund Kynikos Associates, is arguably the most well-known short-seller in the world, having predicted the high-profile demise of companies like Enron. Now, Chanos is setting his sights on China, the world's second largest economy. In a CNBC interview, he makes a compelling case for why the country is in big trouble.
First, contrary to popular assumptions, China is a real estate-driven economy, not an export-driven one. He said real estate construction accounts for over 60 percent of the GDP while exports make up about only 5 percent of it. Moreover, this real estate construction isn't done to meet actual demand from the market. Instead, they are propped up by distorted incentives and result in empty offices and residential buildings.
Chanos said China has constructed 12 to 15 million residential units in 2010. The United States, meanwhile, constructed only 2.5 million units at the height of the 2006 housing boom.
Some may argue that China has the population to warrant that scale of construction. However, it just doesn't work that way, according to Chanos, who said proprietary data at his firm shows that unit sales has been remarkably flat in the last year and a half.
First, these units are set at U.S. prices while workers receive Chinese-level wages. Second, most of the new houseless migrants to Chinese cities -- which is where these units are being built -- are the poorest people and the least able to afford housing.
Furthermore, China is unable to raise wages by much, said Chanos. (However, earlier this year, protesting workers at Foxconn and Honda factory reportedly received sizable increases in wages.)
Margins are razor thin at Chinese companies. Consequently, if costs just rise somewhat, many companies will no longer be profitable. In fact, lots of Chinese companies are already losing money, according to Chanos.
To compound the problem, many houseless migrant workers are employed by construction companies, so if this industry folds, these people will be jobless and move back to the country. If that happens, demand for city housing will take a big hit.
So how should traders short China's troubled real estate construction-driven economy?
Chanos recommends companies that exports construction materials -- like steel, cement , and iron ore -- to China. He also said countries that fuel China's construction boom -- like Brazil and Australia -- may also be in trouble.
Email Hao Li at hao.li@ibtimes.com
Click here to follow the IBTIMES Global Markets page on Facebook.
Click here to read recent articles by Hao Li.