China's Toxic Air Pollution To Blame For 8-Year-Old Chinese Girl's Lung Cancer Diagnosis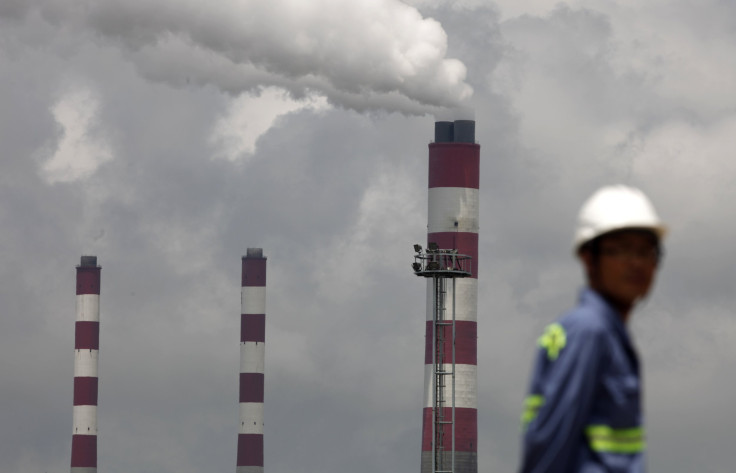 At just 8 years old, a little girl in eastern China has become the country's youngest lung cancer patient -- and the country's rampant pollution and smog are reportedly to blame.
The young girl from Jiangsu province, who remains unidentified, has been diagnosed with cancer as a result of inhaling an assortment of dangerous dust particulates and pollutants while living nearby a busy road in the city. According to China News Service, Dr. Feng Dongjie, who works at the Jiangsu Cancer Hospital, said that some of the particles that contributed to her cancer included PM2.5 parts, considered one of the most hazardous components of air pollution because they are smaller than 2.5 micrometers.
While the country's smog has already been shown to significantly decrease the average life expectancy of the Chinese population, lung cancer was still mostly affecting China's elderly, many of whom smoked cigarettes. The country's breakneck economic growth has translated into out-of-control factory production, construction and cars on the road, all of which has contributed to the country's constant record-breaking levels of pollution. Other things like agricultural emissions, residential heating and cooking all contributed to high air-pollution levels with risks comparable to second-hand cigarette smoke. Unfortunately, as China's status as an economic superpower climbs, so do the nation's rates of cancer and respiratory illness.
According to a report by the South China Morning Post, citing statistics by the Beijing Health Bureau, between 2001 and 2010, lung cancer deaths rose by 56 percent in the nation's capital, the leading cause of cancer deaths among men, and the second-leading cause among women, followed by breast cancer. The statistics also showed that lung cancer accounts for one-fifth of all types of cancer among patients in Beijing.
In general, lung cancer is rare among children. According to statistics by the American Cancer Society, the average age for lung-cancer diagnosis is around 70. The news of China's youngest lung-cancer patient comes after months of China pollution coverage; most recently, the northeastern Heilongjiang province's capital city of Harbin was hit hard by a blanket of smog.
© Copyright IBTimes 2023. All rights reserved.