Chinese Agents Lured Top Taiwan Military Officers Into Becoming Spies: Report
KEY POINTS
China lured officers with all-expenses-paid trips abroad and cash
Taiwan saw 21 officers being convicted for spying in the last decade
Experts say Beijing has compromised almost all ranks, including generals
China allegedly sought out top Taiwan military officials and lured them into becoming spies. Beijing also initiated a campaign to extract details of the self-ruled island's high-tech weapons and defense planning, said a report quoting official documents.
According to a special report by Reuters, a "Hong Kong businessman" Xie Xizhang visited Taiwan for over two decades, recruiting spies for Beijing.
He befriended a senior retired Taiwanese navy officer Chang Pei-ning who later became Xie's agent. Chang allegedly helped Xie penetrate Taiwan's active military leadership as part of a long-running Chinese operation to build a spy ring among serving and retired military officers.
The Taiwanese officers and their families were allegedly lured by Xie's offers of all-expenses-paid trips abroad, thousands of dollars in cash payments, and gifts such as silk scarves and belts for their wives, the report added.
However, counter-espionage uncovered the network in 2019. Subsequent raids uncovered further evidence and Chang is facing espionage charges and a warrant has been issued for the arrest of Xie, who is not in Taiwan.
Reuters reported that Beijing has even managed to penetrate the security detail assigned to protect Taiwan's President Tsai Ing-wen. A retired presidential security officer and a serving military police lieutenant colonel at the unit tasked with protecting the president were recently convicted for leaking information about Tsai's security to a Chinese intelligence agency.
Court documents revealed that the duo faced charges of leaking the names, titles, and contact details of senior security officers guarding the Presidential Office and Tsai's residence in the heart of Taipei.
The island also saw over 21 serving or retired Taiwanese officers with the rank of captain or above being convicted for spying for China in the past decade. As many as nine other personnel are currently on trial on suspicion of contacts with spies from China, the report added.
Retired Taiwanese navy Lieutenant Commander Lu Li-shih told Reuters that China is conducting a very targeted infiltration effort towards Taiwan. "Espionage cases show that Beijing has compromised almost all ranks, including top-level generals, despite intensive internal education campaigns in the military warning of the dangers of Beijing's espionage efforts," he said.
Lu added that Beijing's agents often begin softening their targets with offers of small gifts, drinks, and meals. "Handlers typically pay richly for the first piece of secret information extracted from current or retired officers. This payment would later be used to blackmail them into supplying further intelligence at a much lower price," he said.
The report quoted Taiwanese and U.S. military analysts who said well-placed spies in the ranks of the Taiwan military could offer a priceless advantage to China if the two sides plunge into open conflict. This comes as tensions between the mainland and island have seen a spike in the year.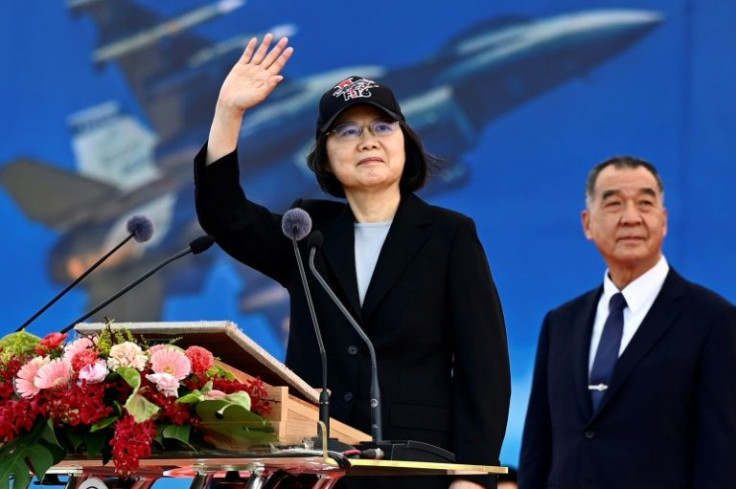 © Copyright IBTimes 2023. All rights reserved.
FOLLOW MORE IBT NEWS ON THE BELOW CHANNELS