Clinton Warns Israel Against Unilateral Action On Iran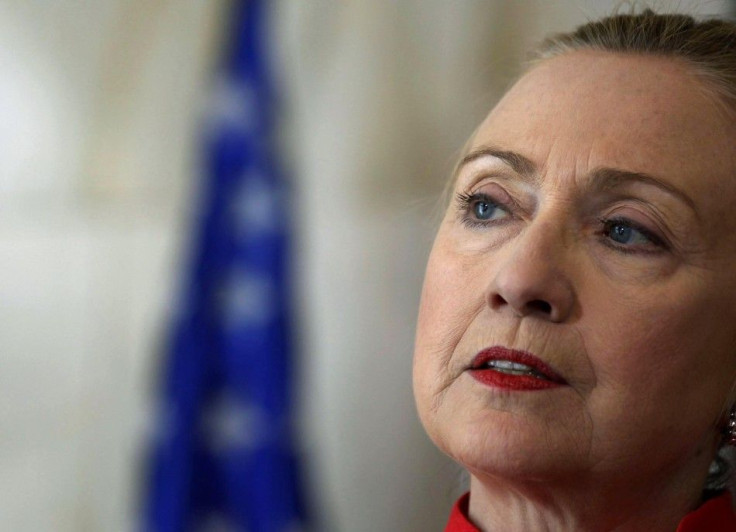 U.S. Secretary of State Hillary Clinton warned Israel against a unilateral strike on Iran Tuesday, saying it would not be in anyone's interest.
Speaking to ABC News, Clinton refused to be drawn into the question of whether a strike on Iran by Israel was even physically possible, saying she didn't want to think about it that way.
The U.S. has worked very hard with Israel on all levels from the military, intelligence, strategic, and diplomatic ... to make sure we were sharing information, she told ABC.
It's our very strong belief, as President Obama conveyed to the Israelis, that it is not in anyone's interest for them to take unilateral action.
Clinton also reiterated the Obama administration's push for a diplomatic solution to the escalating Iran-Israel crisis.
The secretary of state also refused to discuss rumors that Israel might use air bases in Azerbaijan in a military strike on Iran.
I don't want to think about it that way, because I want to give this the very best effort we can, she said.
So I don't want to go into it with the attitude of, well, it's going to fail, and I don't want the Iranians to go into it with the attitude ... that we can just keep it open and never have to come to any outcome.
The statement comes only days after Clinton urged Iran to prove it was not attempting to develop nuclear weapons ahead of a make-or-break international conference in Istanbul on April 13.
The upcoming talks have taken on a fresh urgency as pressure builds on the Americans and Israelis to take military action to prevent Iran's alleged development of nuclear weapons.
© Copyright IBTimes 2023. All rights reserved.