Conor McGregor Bus Attack: 3 UFC 223 Fights Canceled Following Injuries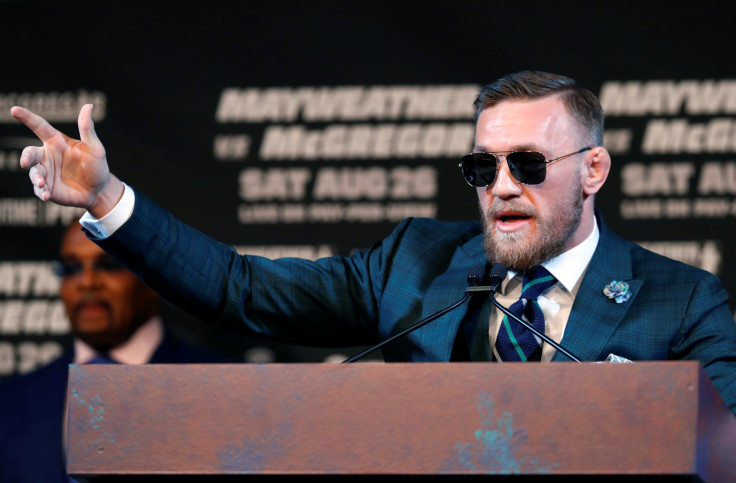 Conor McGregor's unscheduled arrival at the Barclays Center in Brooklyn, New York, resulted in chaos, injuries and the cancellation of three UFC 223 fights on Thursday.
As a media day was coming to an end for the pay-per-view set for Saturday night, McGregor arrived along with his entourage that included teammate and UFC featherweight fighter Artem Lobov, seeking out Khabib Nurmagomedov.
Just a day earlier, Nurmagomedov was seen with his own entourage confronting Lobov in a hotel, in what can only be assumed for talking a lot about him, with McGregor seemingly flying in to defend his friend.
As a bus occupied with UFC fighters was departing, with Nurmagomedov inside, McGregor hurled a dolly that smashed through one of the windows resulting in lightweight contender Michael Chiesa requiring medical attention after suffering multiple lacerations to his face.
Despite wanting to remain on the card and fight, Chiesa was later pulled from the event which means his fight with former UFC lightweight champion Anthony Pettis is now canceled.
In addition, Ray Borg's flyweight bout with Brandon Moreno is off as well after the former also got injured during the chaos. According to MMAFighting, Borg is unable to close his eye due to shards of glass.
Lobov's scheduled fight with Alex Caceres was canceled by UFC President Dana White following his participation in the events that took place.
A number of fighters were said to have been shaken up by the bus attack, notably UFC 223 co-main eventer Rose Namajunas who according to White, was nearly hit by an object. However, she will still remain on the card for her first strawweight title defense against Joanna Jedrzejczyk.
The UFC later released a statement that McGregor, Lobov and anyone else involved will be banned from attending on Saturday night as they are working closely with authorities in investigating what happened.
White responded to the Irishman's actions labeling it "the most disgusting thing" to happen in the history of the UFC.
"This is the most disgusting thing that has ever happened in the history of the company, and there is a warrant out for Conor McGregor's arrest," White said, as quoted on MMAFighting. "And they're looking for him right now. His plane cannot take off, he cannot leave the state of New York with this warrant. He'll be grounded, and I'm assuming eventually if they don't catch him, he'll turn himself in. You can imagine he's going to be sued beyond belief and this was a real bad career move for him."
"I don't know if [McGregor is] on drugs, or what his deal is. But to come and do this and to act like this — you're talking about a guy who had a baby. He just had a kid. This is how you're acting? You have a son at home," White added.
The latest on the 29-year-old is that he is in police custody with the New York Police Department after turning himself in, though there are no charges at this point.
© Copyright IBTimes 2023. All rights reserved.