Conor McGregor Injury Update, Return Timetable For UFC Star From Broken Leg
Conor McGregor's trilogy fight with Dustin Poirier ended prematurely when he broke his leg as the first round came to a close, resulting in a TKO loss for McGregor at UFC 264. The MMA star had surgery to repair his broken left tibia and fibula, but he claims he was hurt before the fight began.
"I was injured going into the fight," McGregor said on Instagram. "People are asking me, 'When was the leg broke? At what point did the leg break?' Ask Dana White. Ask the UFC. Ask Dr. [Jeff] Davidson, the head doctor of the UFC. They knew I had stress fractures in my leg going into that cage. It was debated about pulling the thing out."
No matter how it happened, McGregor suffered his third loss in four fights. It marked the first time in his career that McGregor has been defeated twice in a row. Poirier knocked out McGregor in the second round of their UFC 257 fight on Jan. 24.
McGregor needed less than two minutes to knock out Poirier when the fighters first faced off in 2014. Because the highly anticipated rubber match ended with a doctor's stoppage, there's a good chance they'll meet for a fourth time.
UFC President Dana White indicated in the UFC 264 post-fight press conference that McGregor and Poirier would probably have another fight. It won't happen anytime soon, however.
"He'll be in L.A. for a little while, and I don't know if he's going to fly home or what he's going to do from there," White told TMZ. "He'll be back in a year – yeah."
That means McGregor-Poirier 4 would likely be scheduled for the second half of 2022, at the earliest. Poirier is expected to challenge UFC lightweight champion Charles Oliveira before the rematch.
Despite winning just one fight since 2016, McGregor remains the biggest draw in the sport.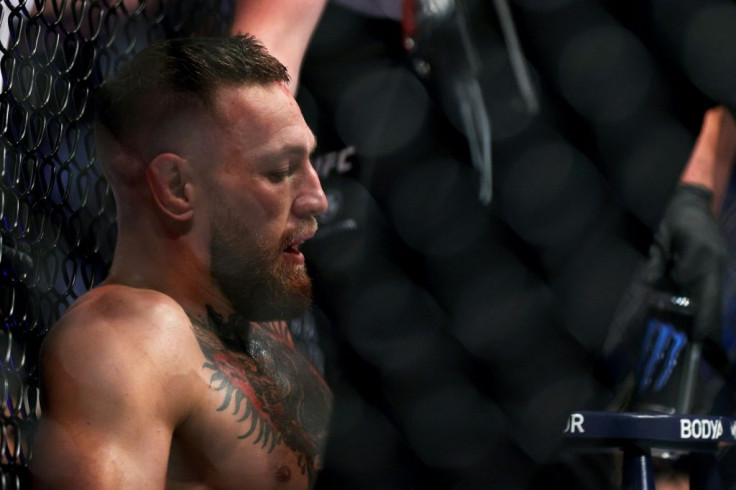 © Copyright IBTimes 2023. All rights reserved.