Consumer Financial Protection Bureau Probes Overdraft Fees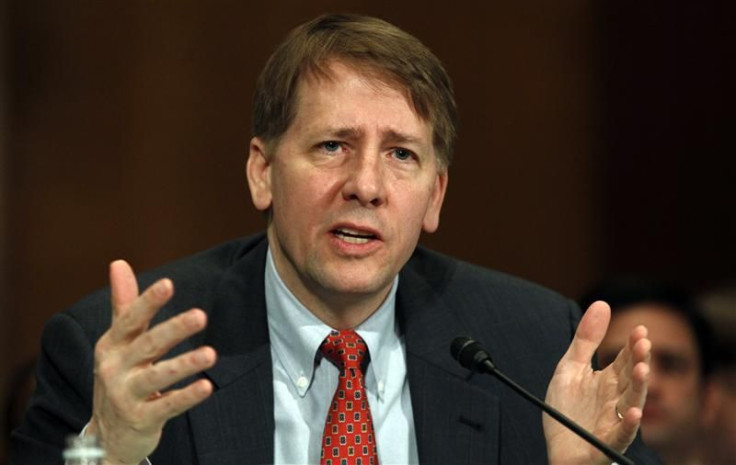 The Consumer Financial Protection Bureau said Wednesday it is investigating potentially misleading information and marketing tactics used by banks regarding overdraft fees and the effects such practices may have on consumers.
The inquiry focuses on the practice of issuing overdraft fees on the largest transaction first and the impact that that practice has on low-income and young customers.
With today's technologies, consumers have more opportunities to access their checking accounts and cause overdrafts, CFPB Director Richard Cordray said in a statement. But overdraft practices have the capacity to inflict serious economic harm on the people who can least afford it. We want to learn how consumers are affected, and how well they are able to anticipate and avoid paying penalty fees.
Banks charge these fees when customers try to withdraw more from their account than is available. The average fee ranged from $30 to $35 in 2011, and has increased 17 percent over the past five years, according to the CFPB. A 2008 study by the Federal Deposit Insurance Corporation found that consumers who overdrew 20 or more times a year paid an average of $1,610 in overdraft fees annually.
Overdraft fees, which didn't exist until about 15 years ago, now provide billions of dollars in revenue for banks.
As of 2010, banks can't automatically enroll checking customers in overdraft programs. To minimize the effects of the 2010 regulation, many banks have resorted to hiking the amount of overdraft fees that can be charged in a single day. For example, Regions Bank recently raised the maximum number of daily overdraft charges from four to six, according to an October study by the Consumer Federation of America.
Banks also pile on additional fees if overdrafts aren't repaid promptly. SunTrust charges a $36 fee after seven days following an overdraft while J.P. Morgan adds $15 after each five-day period following an unpaid overdraft, the CFA found.
Last Thursday, the bureau released a proposal to regulate entities beyond just debt collectors and credit reporting companies.
© Copyright IBTimes 2023. All rights reserved.