Convicted Felon Asks Police Officers For Directions To Drug Deal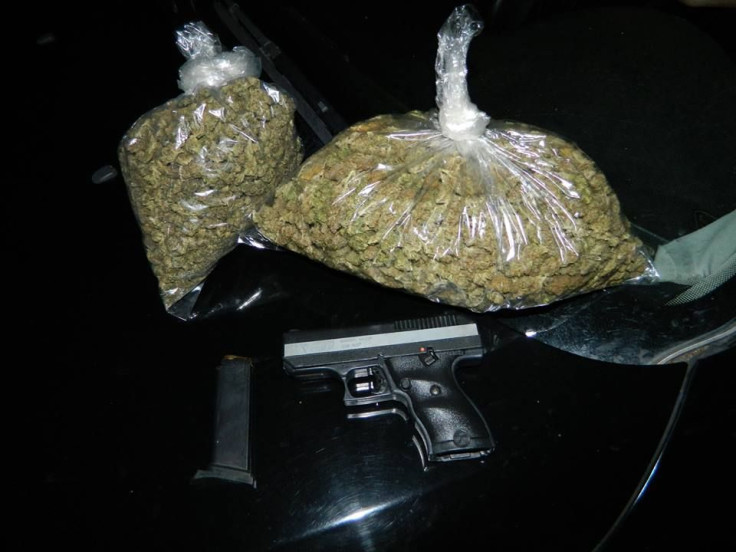 A convicted felon made multiple errors of judgment Tuesday, as he was arrested after asking police officers for directions to a drug deal he planned to make, SFGate reported. The Anderson Police Department in Anderson, California posted its account of the story on Facebook.
According to the post, Chris Meng Lee, 40, approached two officers in his vehicle shortly before 2 a.m. Tuesday. He then illegally parked in front of a fire hydrant with a red painted curb directly in view of the officers, which aroused suspicion. They had a conversation with Lee, who said he needed help finding a trailer park nearby.
His only problem was that the two streets he cited for officers do not actually intersect, prompting officers to ask Lee's permission to search the car. In the vehicle, they found a loaded gun and 1.5 pounds of marijuana, which was going to be part of a drug deal in the trailer park, according to a search of Lee's cell phone.
Police records revealed Lee was a convicted felon, meaning he legally could not be in possession of the gun or the ammunition inside it. He was arrested for possession of a firearm by a felon and driving without a driver's license, among other charges.
"It should be noted that our officers are always willing to assist the motoring public with directions when they get lost," The Anderson Police Department's post said. "However we would encourage the public not to illegally park their vehicles and approach our officers in their parked vehicles. Especially while illegally possessing loaded firearms and drugs."
This was not the first time someone was arrested after stopping to ask for directions. A man in Kansas City, Missouri hijacked a Jeep with a toddler inside it, drove to a nearby town and stopped to ask an officer for directions back to Kansas City Sunday. The car and the child inside it were unharmed.
© Copyright IBTimes 2023. All rights reserved.