Cop Fired After Taunting Carl Crawford With Racial Slur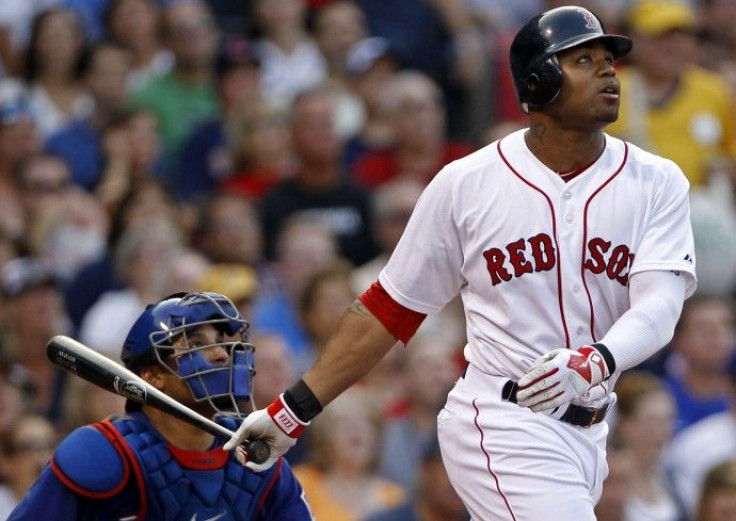 A police officer in Massachusetts was fired Thursday for using a racial slur against Carl Crawford of the Boston Red Sox.
Leominster Mayor Dean Mazzarella terminated officer John Perrault after Police Chief Robert Healey recommended the action during a disciplinary hearing Wednesday.
Perrault is accused of uttering a racial slur against Crawford on July 5 during one of the player's games while on a rehab assignment with a Red Sox minor-league affiliate in Manchester, N.H., according to the Associated Press.
Perrault had been on paid leave since the incident. The police officer has been accused of using racial slurs on at least two previous occasions, AP reported.
The fired police officer's attorney, Joseph Sandulli, indicated he would appeal the termination through either the civil service commission or the police union, AP said.
It has been alleged Perrault called Crawford a "Monday."
According to the Urban Dictionary, the term "Monday" has been adopted by some racists "because everybody hates Mondays." One contributor to the site defined it as "A word that can be used to insult a black person without them knowing.."
Perrault and his attorney both claimed they were unaware the term had a racial connotation.
At the time of the incident, Crawford told reporters he was accustomed to fans taunting him -- primarily because of his high pay and low production as a member of the Red Sox -- but that day one taunter went over the line.
"Talking about that guy, he actually called me a racial slur in the beginning of the game, so he was the only one I had a problem with. ... People in Boston don't even do that, so I don't know what that was about," Crawford said this month. "It's not that bad in Boston, but I can understand why people are gonna be upset about me signing a contract and then having the year I had."
Perrault was discovered because Crawford was able to identify the source of the taunts and notify stadium officials.
Crawford famously -- or infamously -- signed a seven-year, $142 million contract with the Red Sox in 2010 and has since struggled mightily. Fans have made him one of the biggest scapegoats for the team's poor play.
After the incident, some fans called into "The Dennis & Callahan Morning Show" in Boston to voice their displeasure -- with Crawford. According to a video on the show's site, the first caller on the issue said: "I think you're being unfairly critical of [the heckler], he did nothing different than what spectators have done since probably the Roman gladiator days. ... As long as we keep talking about racism, it'll never go away."
© Copyright IBTimes 2023. All rights reserved.