Coronavirus Economic Impact: One Major City Suffers Worst Financial Quarter On Record
Owing to ongoing economic pressures and the recent impact of the coronavirus pandemic, Hong Kong has experienced its worst economic quarter on record. According to new information released by the regional government, the Hong Kong economy fell by 8.9% from January to March, the worst drop since tracking began in 1974.
Prior to the outbreak of COVID-19, Hong Kong had been experiencing the first ongoing recession in 10 years, due largely to the U.S.-China trade war and the fierce anti-government protests that have gripped the region in the last year. In the last year, the once-thriving financial hub has seen its GDP shrink by 1.2%, as exports dwindled and protests drove away tourism. The first quarter of 2020 was the third quarter in a row that saw Hong Kong's economy shrink and officials believe that the trouble is only just beginning.
"The threat of Covid-19 seriously disrupted a wide range of local economic activities and supply chains in the region," a Hong Kong government spokesman. "With the disease evolving into a pandemic in March, the economic fallout became even more severe."
The Hong Kong government estimates that the region's economy could fall by 4-7% overall by the end of 2020. Similar to the first quarter, this drop would represent the worst financial year for Hong Kong since records began.
At the start of the year, dwindling protests and new agreements with the U.S. had given the region hope for a resurgence in 2020. Now, it can at best hope to mitigate the damage once businesses begin to reopen.
"Looking ahead, with the COVID-19 pandemic causing a severe contraction of global economic activity, Hong Kong's exports will remain under notable pressure in the near term," the government spokesman said.
Johns Hopkins University reports that Hong Kong has seen over 1,000 confirmed cases of coronavirus and only four reported deaths.
After a brief spike in infections recently, Hong Kong implemented tight restrictions that appear to have saved it from a major second wave of COVID-19. The region has not reported a new case of local transmission in two weeks.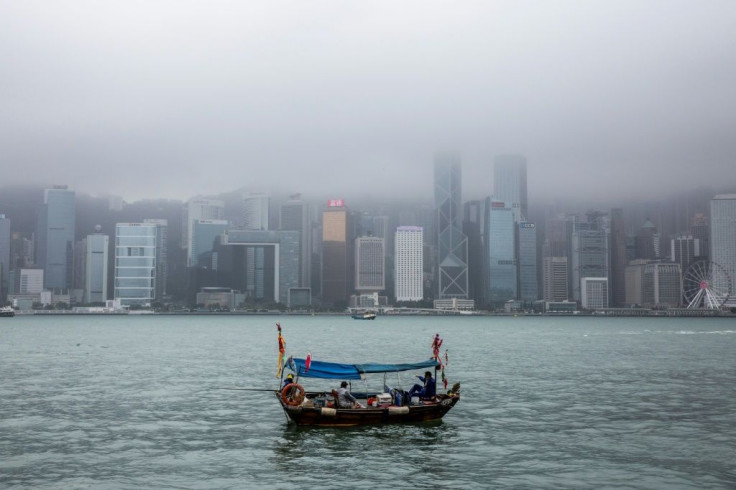 © Copyright IBTimes 2023. All rights reserved.